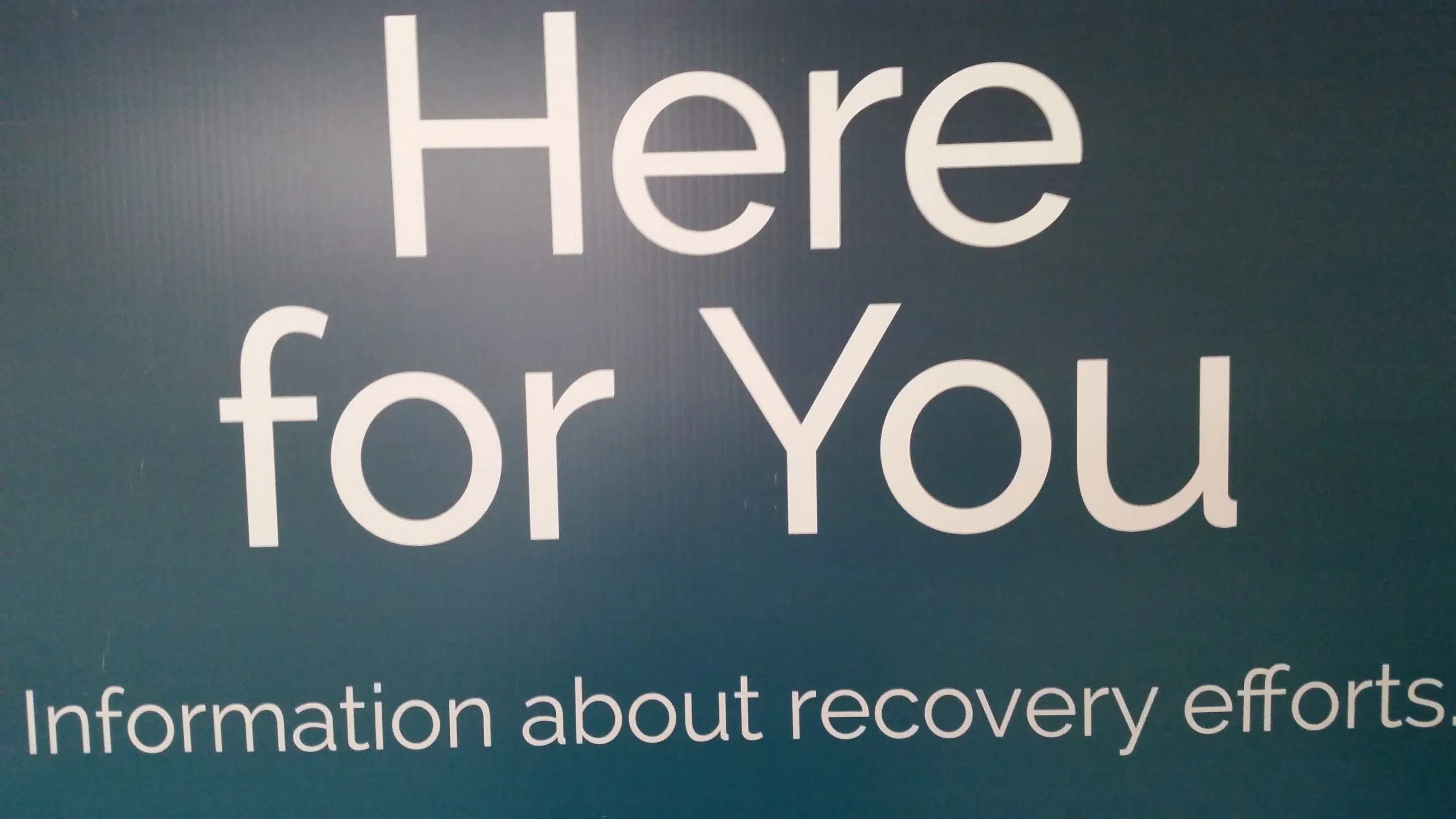 "How much longer until we can move forward."
Those words coming from Jody Lishchynsky, a resident a Waterways who's been told she might not be able to rebuild in the area.
At a Here for You information session Tuesday night, the Recovery Task Force gave an update on the slope stability assessment being done in the area.
"Where are we going to go, really, I don't know," added Lishchynsky.
The report showed a big part of the community, Zone 1, is safe to rebuild on, with these homeowners allowed to immediately get their permits and start their construction.
Zone 2, can potentially be rebuilt on, with homeowners being recommended to conduct a geotechnical investigation of the property to ensure the safest spot to construct their home or building.
Zone 3 is being split into two areas, the yellow and red areas (see map below). The yellow area highlights properties with a high risk of slope movement. If homeowners decide to return, they can't have a pool, decorative ponds or in-ground sprinklers system.
For homeowners in the red area, along Cliff Avenue, they will have to wait for council to decide what will happen as this neighbourhood is at the highest risk.
There are 18 homes in this zone, eight had homes pre-fire with three lots being owned by the municipality. One home is still standing.
The first would be to warn and restrict, allowing residents to rebuild with certain limitations, only after knowing the risks. Property walls would need to be retaining walls to protect the excavated area.
The second would add a series of retaining walls around the Cliff Avenue, which could possibly push the rebuild back one year.
"Finding out that it would be a year or two delay was hard to take," said Lishchynsky. "Who can wait that long, it would nice if we could snap our fingers and it be done and we could start building our homes back."
The third would see the municipality buy the properties, mitigate them which could improve the slope stability in the other zones.
"They would know that the rebuild is not going forward," said Erin O'Neill, Operations Manager with the Wood Buffalo Task Force. "Site-specific appraisals would be done on their lots and they would work through that process of the municipality acquiring those properties."
These owners could also see some costs along the way as they would only be paid for their lots value.
The Wood Buffalo Recovery Committee will be discussing the assessment, Wednesday night. The Task Force is recommending they complete an analysis of the options and present it to council no later than March 22.