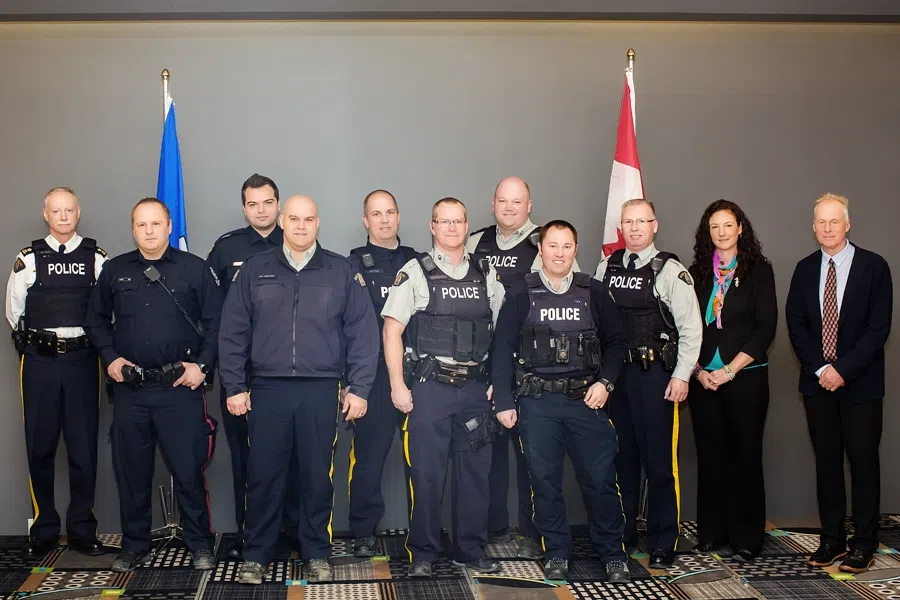 Three Wood Buffalo Mounties are being awarded for their efforts in dealing with impaired drivers.
During a ceremony in Edmonton last week, one officer was awarded the Gold Coin for charging more than 25 impaired drivers, while two others are being recognised with a Silver Coin for charging between 15 and 24 impaired drivers during a calendar year.
It total, 11 police officers provincially received Gold Coin Challenge awards and 22 received Silver Coin Challenge awards.
The officers were nominated under a collaborative program between RCMP, Madd and Alberta Transportation called Corporeal Cumming's Watch.
The program is named in honour of Graeme Cumming, a member of the RCMP who was killed on duty by an impaired driver while attending a traffic incident on Highway 3 near Lethbridge, Alberta on August 12, 1998.
"Every year, officers attend to fatal and serious injury collisions where an impaired driver has killed an innocent victim," said Inspector Steve Daley, Acting Officer-in-Charge of Alberta RCMP Traffic Services said in a release. "In some cases officers are called to a collision involving a friend, co-worker or family member. Such was the case when Cpl. Graeme Cumming was killed on duty by an impaired driver."
According to RCMP, in 2016, there were 6,225 files involving impaired driving in Alberta RCMP jurisdictions. An Alberta Transportation study found that on average in Alberta, one in five drivers involved in fatal collisions had been drinking prior to the collision.