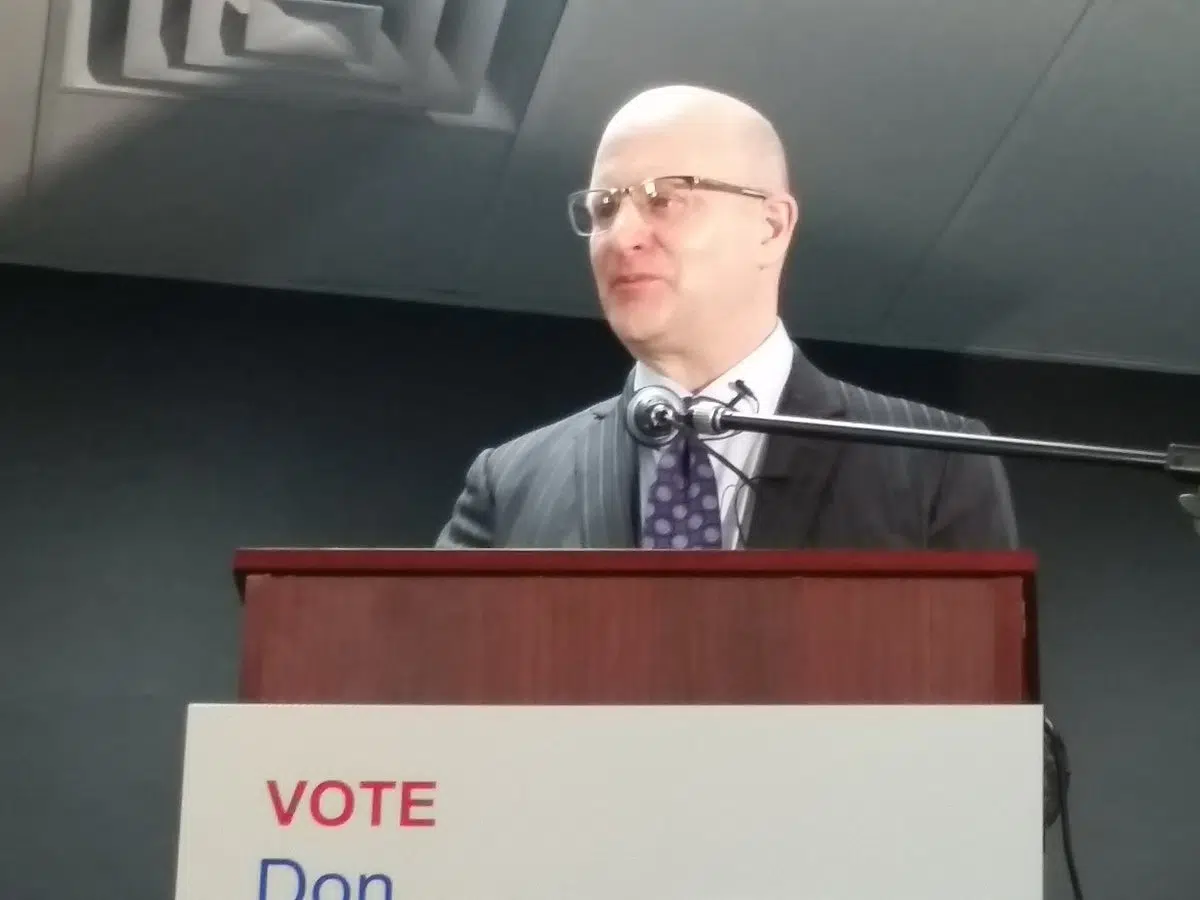 A former MLA and Councillor is officially running for Mayor of Wood Buffalo in the fall municipal election.
Lawyer Don Scott announced on Monday he's putting his name forward to possibly take over the position from current Mayor Melissa Blake.
He is the first to officially put his name forward.
"I want to rebuild confidence in the region and the municipal government. I think we're going through a period right now where confidence has been shaken and I believe running for mayor, I will have a mandate to make some changes that will make this region stronger."
During a press conference, Scott outlined his platform containing five pillars.
He notes the pillars form a solid foundation for the direction of the municipal government and administration, as well as a roadmap for the future of the region.
"There are a lot of people struggling out there and we can't forget that. We need to make sure the municipal government is doing everything that it can to assist those who are rebuilding and that all of the administrative barriers that may be in the way are removed."
Scott says there needs to be change, a new vision #ymm #rmwb pic.twitter.com/yLu8m8uPwR

— MIX 103.7 News (@Mix1037FMNews) March 6, 2017
Scott previously held a seat on council in 2010, before switching to provincial politics in 2012.
Scott was elected MLA for Fort McMurray-Conklin in 2012, he held the position until he was defeated by current Wildrose Leader and MLA Brian Jean in May of 2015.
Prior to the that, Scott held a seat on council in 2010.
Election day takes place on October 16th.
"Our region, historically, has had a very low voter turnout and our region is too important for people not to vote."
Listen below to hear more from Scott talk about his platform and the importance of having more candidates run for Mayor.