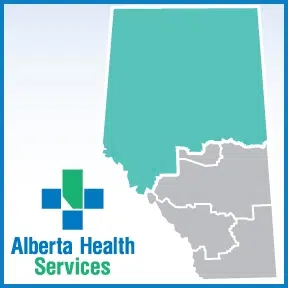 Alberta Health Services is reporting over 20 cases of Mumps have been confirmed in the more densely populated parts of the Province.
Medical Officer for the AHS North Zone, Dr. Gerhard Benade, tells Mix News what appears to be happening is a fairly large number of people have either not had their mumps immunization and are fairly susceptible to the disease.
"For whatever reason, their immunity has waned."
So far, there are no confirmed cases in the North Zone, which includes the RMWB.
"We're not sure whether that means we haven't had the kind of events where it could spread, or the immunization rates are really high, that's something we'll be looking into," said Benade.
AHS says they are declaring a Mumps outbreak in the Edmonton and South Zones of Alberta.
Mumps can show signs in anybody either through its signature swelling of cheeks or glands, however, some people may not see any swelling at all and instead may just feel like it's a bad cold or flu.
The disease is spread when an infected person coughs or sneezes near you or shares food or drinks with you.
A person can spread the virus seven days before and for nine days after symptoms start, though it is most likely to spread one to two days before and five days after symptoms start showing.
Benade says if you've had your shots, you should be immune.
"So we need to be sure that people are up to date on their vaccination, it's very effective and anyone with two doses has a high rate of protection"
AHS says any parent who feels their child has the virus should call Health Link or a doctor to book an assessment.
Benade adds parents should call ahead and explain the symptoms before you go to a doctor's office. This can help reduce the risk to other patients.
He recommends anyone with symptoms should stay home from school or work for 5 days from the start of swelling.