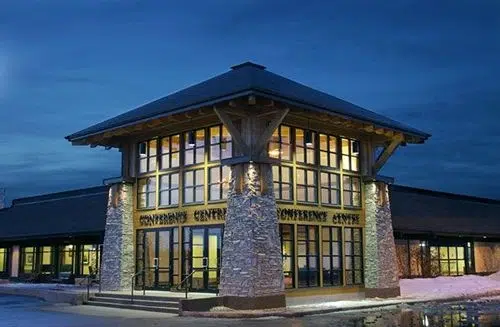 Construction is starting on a well-known building in Fort McMurray.
The Sawridge Inn and Conference Centre closed its doors in December, allowing Summit GM to turn it into Canada's largest showroom.
Construction started in early February with the inside being demoed right now.
"We have the interior pretty much gutted and the wings are what will be tackling next," said Trevor Christensen, General Manager of Summit GM.
The building has been closed for nearly three months but is still finding useful ways to help the community.
Both the fire department and RCMP have used the building for special training.
The firefighters using the area to simulate real emergencies like filling rooms up with smoke. The RCMP took the time to train their new pups, simulating search and rescue situations.
Christensen says they want to keep the atmosphere the same.
"With it being an older building, plans continue to be changed as you find out which walls are load bearing and which walls are not," added Christensen. "It is the goal but at the end of the day we're confident that we're going to have a building that Fort McMurray can be proud of."
Many of the items were auctioned off and donated to the community. Even though many of the items are gone, Christensen says they will avoid drastically changing the lobby, keeping the look and feel of the building for people who walk in.
Christensen notes they hope to have construction done by the middle of 2018.