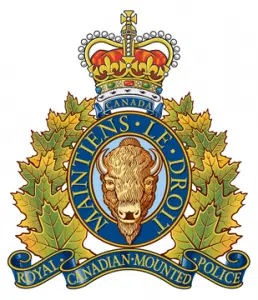 One teenager is being charged with assault after a failed robbery.
Around 10:30 p.m. on February 28, police saw two men attacking another man near Confederation Way and Millennium Drive. When the Mounties intervened, the two suspects fled with the victim suffering only minor injuries.
The Wood Buffalo Strike Team was able to find one of the suspects, a 16-year old from Fort McKay, who can't be named because he's a youth.
While arresting him, he assaulted one officer and assaulted another a short time later.
He's being charged with robbery, resisting arrest, two counts of assaulting a police officer and mischief under $5,000 while getting another seven counts of failing to comply with conditions.
The teen will make his first court appearance on March 7, in Fort McMurray.
At this time, police don't have a description of the second suspect.
Anyone with information is asked to call Wood Buffalo RCMP at (780) 788-4000.