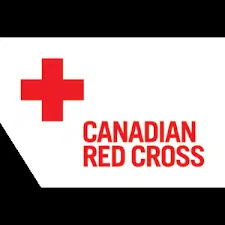 Around $183 million has been given to families across the community from the Canadian Red Cross.
That number coming from Melanie Soler, VP of Disaster Management with the Red Cross, speaking at the Wood Buffalo Recovery Committee on Wednesday.
In total, they received $185 million from various donations coming from different parts of the world. Both the Federal and Provincial Governments matched donations, $104 million and $30 million respectively, totaling $319 million.
They are still millions left to be handed out to families as $227 million was allocated for the residents. The roughly $80 million not going to the people will be split between community initiatives and small businesses.
These businesses were also given an update about the funding coming their way. The second phase ended on January 31, giving businesses anywhere up to $8,000. According to Soler, around 1,600 businesses received funding through this wave.
Phase three distributions have started, with business owners getting anywhere up to $11,000.
"For our small businesses out there, that is not something that always happens in disaster recovery," said Adam Hardiman with the Wood Buffalo Task Force. "It started in the Southern Alberta and we're benefitting from it now."