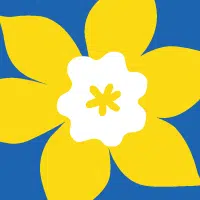 The Canadian Cancer Society is closing its doors in Fort McMurray.
The facility itself hasn't been open since October 13th due to staffing issues and because of that will permanently on March 31.
Executive Director of the Canadian Cancer Society in Alberta and the Northwest Territories Dave Holinda said in a release "more and more people are interacting with CCS online to get the information and support they need to cope with a cancer diagnosis. As a result, we have experienced a steady decline in walk-in traffic at our Fort McMurray office over recent years."
He notes the CCS is starting to see that they don't need a physical building.
Before leaving they want to remind anyone coping with the disease that there are still many supports in the region. This includes their cancer information line (1-888-939-3333), peer support and their wig lending program.
"Cancer patients, their families and caregivers in the Wood Buffalo Region will continue to have full access to all of our support services," says Holinda.
The Wood Buffalo Emergency fund also provides a one-time subsidy for anyone battling Cancer helping with their greatest.