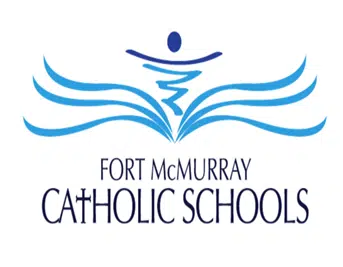 The Fort McMurray Catholic School District is providing an update on which schools will reopen and remain closed this fall.
According to the district, Elsie Yanik School in Parsons Creek won't open for the 2017/18 school year as previously scheduled, as fire damage has put construction behind schedule.
"Originally what we would have done is we would have changed our boundaries to accommodate the opening of the new school, so we could take some of the pressure and heat off some of those other schools I just mentioned. But we will hold off on that now for another year before we make that change," Superintendent George McGuigan tells Mix News.
McGuigan says those students who were supposed to attended Elsie Yanik will now be bused to St Anne, St. Martha or St. Kateri.
Meanwhile, students and staff will be returning to Good Shepherd in fall.
The Beacon Hill school has been closed this year due to damage sustained in the wildfire. The school district recently sent out a survey to parents to see how many students plan to return in September to determine if it should re-open.
McGuigan says over 180 students are registered so far, which he notes is slightly down from before the fire.
"But certainly, as a base point, having almost 200 students ready to roll, that's a good number to be able to operate the school and provide quality educational programs for the children."
As for Father Beauregard School, McGuigan says they will be speaking with parents to get their thoughts and determine when it will re-open.
"We want to hear from them and certainly want to make a collective decision that's going to be in the best interest for everybody. That's kind of the deciding factor at this point in time."
A community meeting is scheduled for families on March 7th at Father Turcotte School at 7 p.m.