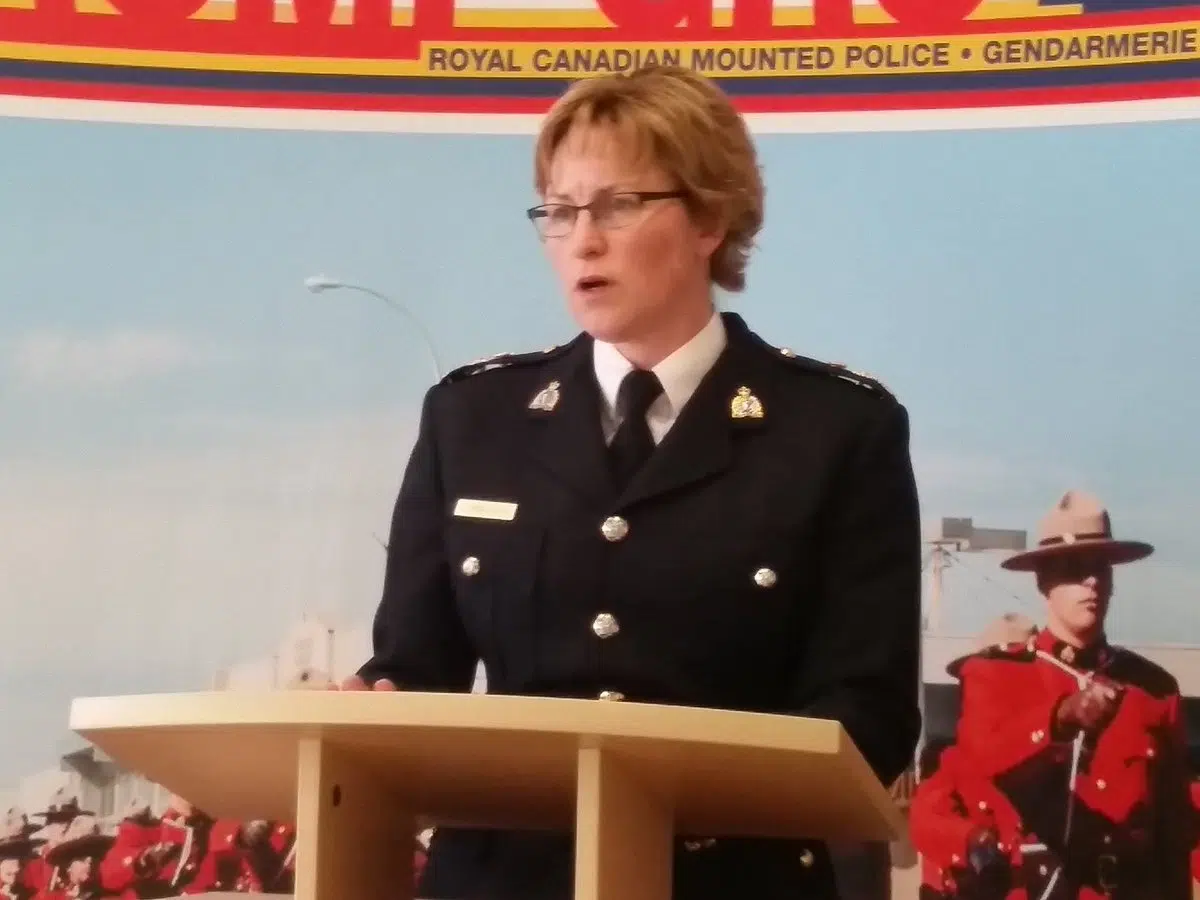 The new Officer in Charge for the Wood Buffalo RCMP has plans to be more active throughout the region.
Lorna Dicks took over the position back in December replacing former OIC, Rob McCloy.
She met with the local media to introduce herself while relaying what the Wood Buffalo RCMP will be working on during her time as Officer in Charge.
She wants the force to become more intel led while reducing the crime rate in the region.
"We have an extremely strong intel program in this detachment and I want to use our resources, focus on the intel we're getting."
She gave an example of what she hopes to see happen, starting with a review of incoming files. If officers notice a trend of a certain crime in an area then they can send a response team to deal with the matter hopefully resolving the situation before it gets out of hand.
A strike force team has been active in the region for the past year. They're aimed at reducing crime numbers, especially with shootings. In 2015, the region had 20 shootings compared to just two last year.
Back in August, Council was informed that Conklin received no funding for policing. Other rural areas are seeing the same the same trend, less enforcement compared to rural areas with a higher crime rate.
"I have met with the Chiefs in every rural community, expect for Fort Chipewyan," said Dicks. "It's important to me to be engaged in those communities, I want to hear what they have to say and I want to provide a police service that they need."
A trip has been planned for next week, allowing Dicks to travel to Fort Chipewyan and discuss future needs of the community.
Dicks says she is the second woman to hold the position, following Tonia Enger who left the RMWB back in 2008 to take up a new position in North Vancouver.
"I don't see myself as a woman running the detachment, I see myself as a police officer who wants to do the best for their community."