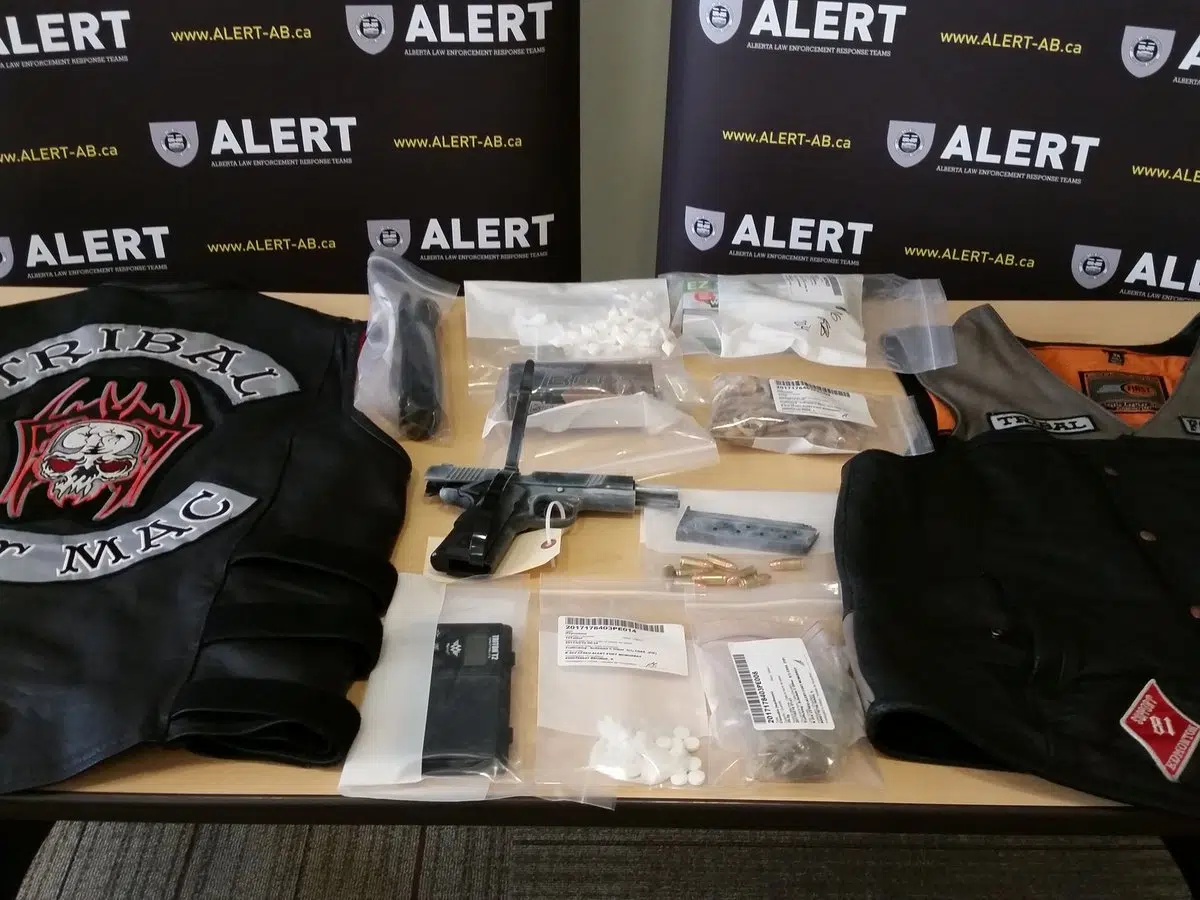 Members of support clubs for the Hells Angels are behind bars following a drug trafficking investigation in Fort McMurray.
ALERT's organized crime and gang team, along with members of the RCMP, arrested two men last Wednesday, a 49-year-old Tribal member and a 28-year-old, who's a part of the Red Deer Syndicate.
During the investigation, officers searched two homes and seized a number of items, including;
Loaded 9mm handgun with the serial number removed;
40 rounds of ammunition;
40 grams of cocaine;
10 grams of psilocybin mushrooms;
Several Tribal vests, or cuts
The pair now faces a long list of charges, including possession for the purpose of trafficking. A 55-year-old woman, who police call an associate, has also been charged with possession of a controlled substance.
ALERT says Tribal and Syndicate have both established chapters in Fort McMurray and are amongst the approximately two dozen Hells Angels support clubs operating throughout Alberta.
Syndicate's presence in Fort McMurray dates back to 2009, while Tribal was first seen in the area in November 2016.