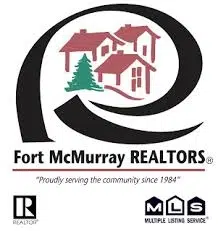 Home sales are up while prices seem to be going down.
That coming from Fort McMurray Realtors who presented their housing statistics at the latest Recovery Committee Meeting on Wednesday night. Their numbers are looking back at re-entry, reviewing sales, prices, and vacancies, up until the end of January, all while comparing to last year.
"We didn't really know what to expect," said Andrew Weir, President of Fort McMurray Realtors.
In total, there are 59 vacant lots, 46 of which are located South of the bridge. The majority are in Abasand and Beacon Hill with some in Waterways and the rural areas.
Eleven vacant lots have already been sold, selling on average around $192,000.
From June 1 – January 31, 685 homes were sold in Fort McMurray, up from 566 in the same time period in 2015.
Most of the home sales happened up North, 522 in total, with 63 per cent of those being single family detached homes.
Single family homes, condos, half duplexes, mobile homes, and townhouses saw an increase in sales. However, mobile homes saw a big jump in prices especially up North where prices went up around $50,000.
"Prior to the wildfire, we were facing tougher times in terms of the economy, added Weir. "The wildfire did provide some short-term higher levels of transactions for us. Looking at the stats those numbers have slowed down a bit."
Weir says he's really anticipating to see how many homes will be rebuilt once spring hits.