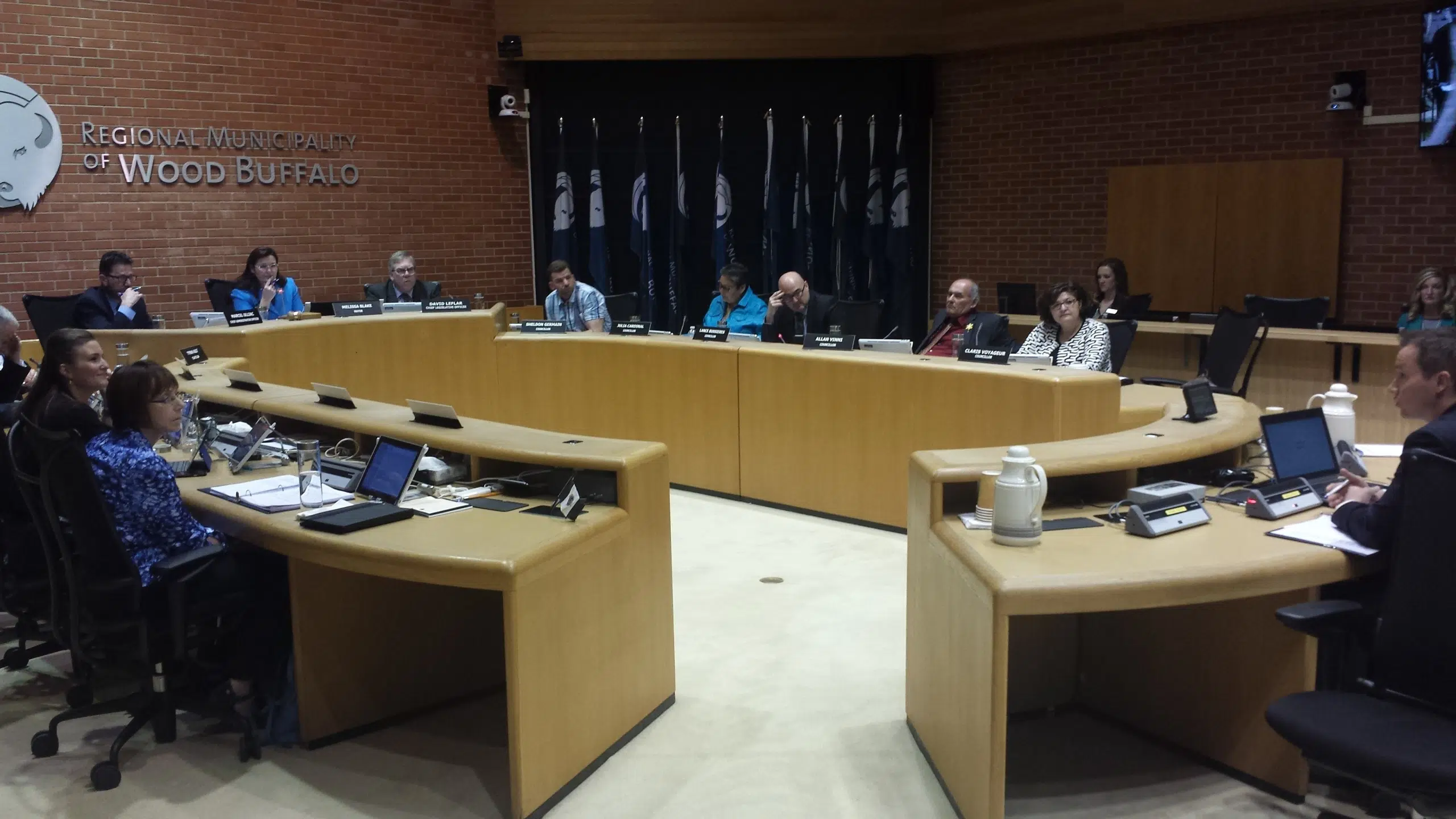 Wood Buffalo Council is going back to a bi-weekly schedule.
This comes after a recent string of short meetings due to the fact, the committees are seeing the most work right now.
Council narrowly passed the motion at their meeting Tuesday night by a vote of 6-5. Councillors Tyran Ault, Lance Bussieres, Colleen Tatum, Claris Voyageur and Keith McGrath all voted against.
"I'm respectful of the people that want to take every other week off," said McGrath. "The men and women in this community work 15-16 hours a day and they expect that out of their elective representative. If they don't see you doing that they figure that you're goofing off a bit."
Mayor Melissa Blake was quite vocal behind her reasoning believing some could be taking advantage of being "visible" ahead of their possible re-election bid.
"I don't want to make agendas up just so we can be visible," said Mayor Blake. "Whether we value one-hour meetings just to be seen or if we much rather be effective."
Back in August of 2015, council decided to go to a weekly format after finding most of their meetings were taking them well into the night. This is something that Councillor Tatum was hoping wouldn't happen again.
"Honestly, when we were doing that it was mentally exhausting, the quality of our debate was not there and I constantly thought we were rushing."
Special meetings can still be called if an important item comes out of nowhere and needs to be discussed immediately.
Council will now meet every second meeting of every month starting on March 1.
"It doesn't matter when we have our meetings, we'll get through it," said Councillor Phil Meagher.