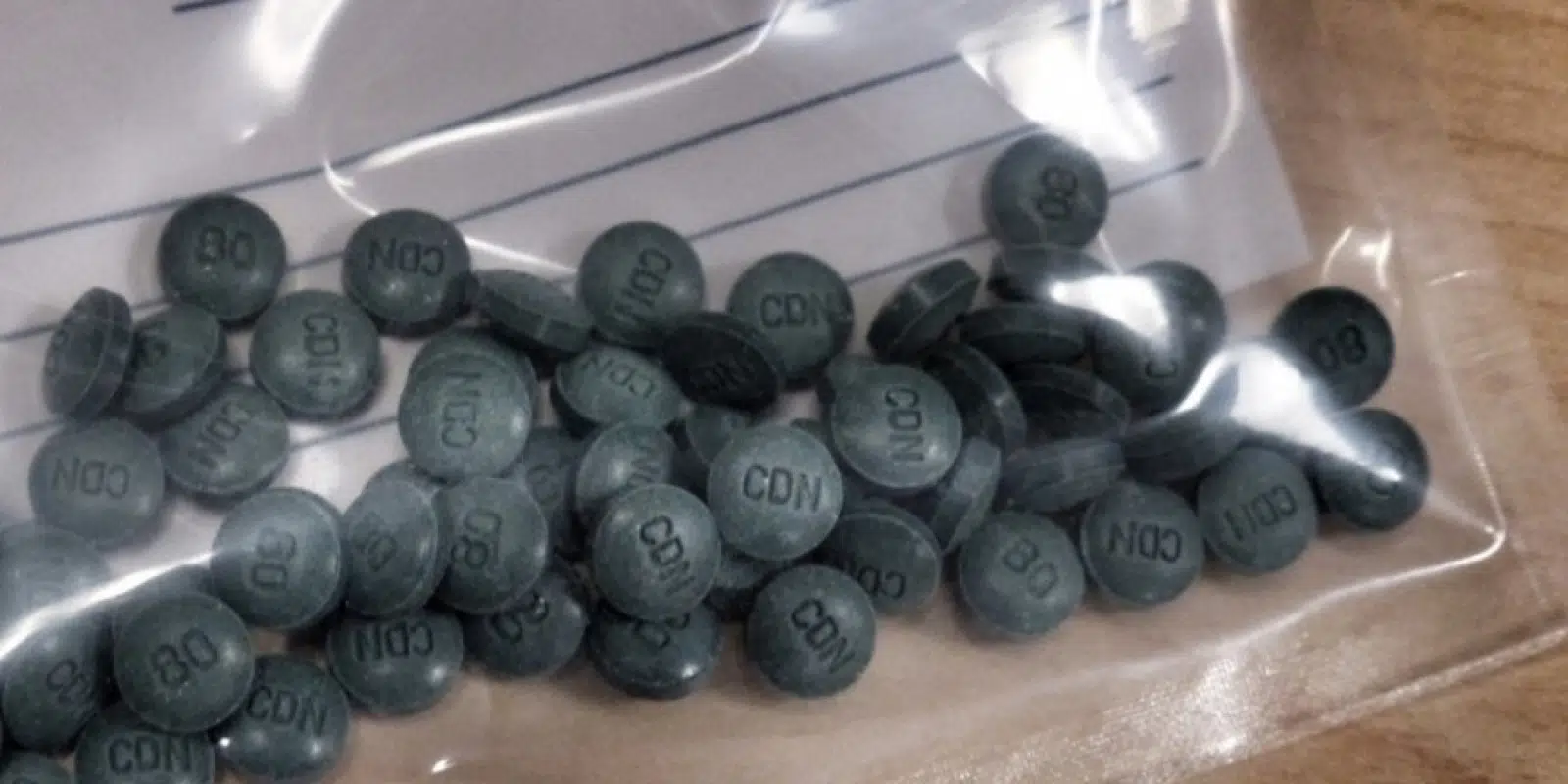 Wood Buffalo RCMP members are now equipped with a nasal-spray at can reverse the effects of an overdose.
For roughly four months now officers have been carrying naloxone, which police can administer if they suspect someone has ingested fentanyl or any other opioid.
"It won't harm you in any way if you have ingested an opioid, but if you have, it can reverse the effect temporarily," Constable Erica Laird tells Mix News.
Laird says while she's not sure if police have had to use naloxone on a citizen, members of the force have needed it after they've been exposed to fentanyl while responding to a call.
"It comes in so many different forms. It comes not only in pill form, but it also comes in powder. Of course, powder, as soon as it's disturbed, if you're not sure it's there, you can ingest it unknowingly just by breathing it in. So, that has been reported as happening, which is part of the reason why police carry it with them at all times now."
The officers who accidentally ingested the drug weren't seriously harmed.
Meanwhile, Laird notes the RCMP are encountering fentanyl on a regular basis and they're still seeing big seizures of the drug in Fort McMurray. Just last month, ALERT seized 679 fentanyl pills, along with other drugs, firearms, and cash following a four-month investigation.
Fentanyl and other opioids also continue to have a deadly impact in Alberta. According to provincial stats released earlier this month, last year, 343 people died of apparent drug overdoses related to fentanyl, including nine in our region.
Laird says fentanyl and drugs, in general, are always one of the RCMP's priorities.
"We are constantly working towards taking out the transportation into Fort McMurray of fentanyl. That's something we've definitely been focused on as an enforcement unit and will continue to do so."
Other first responders, such as EMS and firefighters, across the country have been carrying naloxone, ever since deaths linked to fentanyl raised sustainably.
Meanwhile, residents are getting a chance to learn more about the deadly drug.
Wood Buffalo RCMP are hosting an information session next Wednesday, February 22, at the Suncor Energy Centre for the Performing Arts, located at Holy Trinity High School.