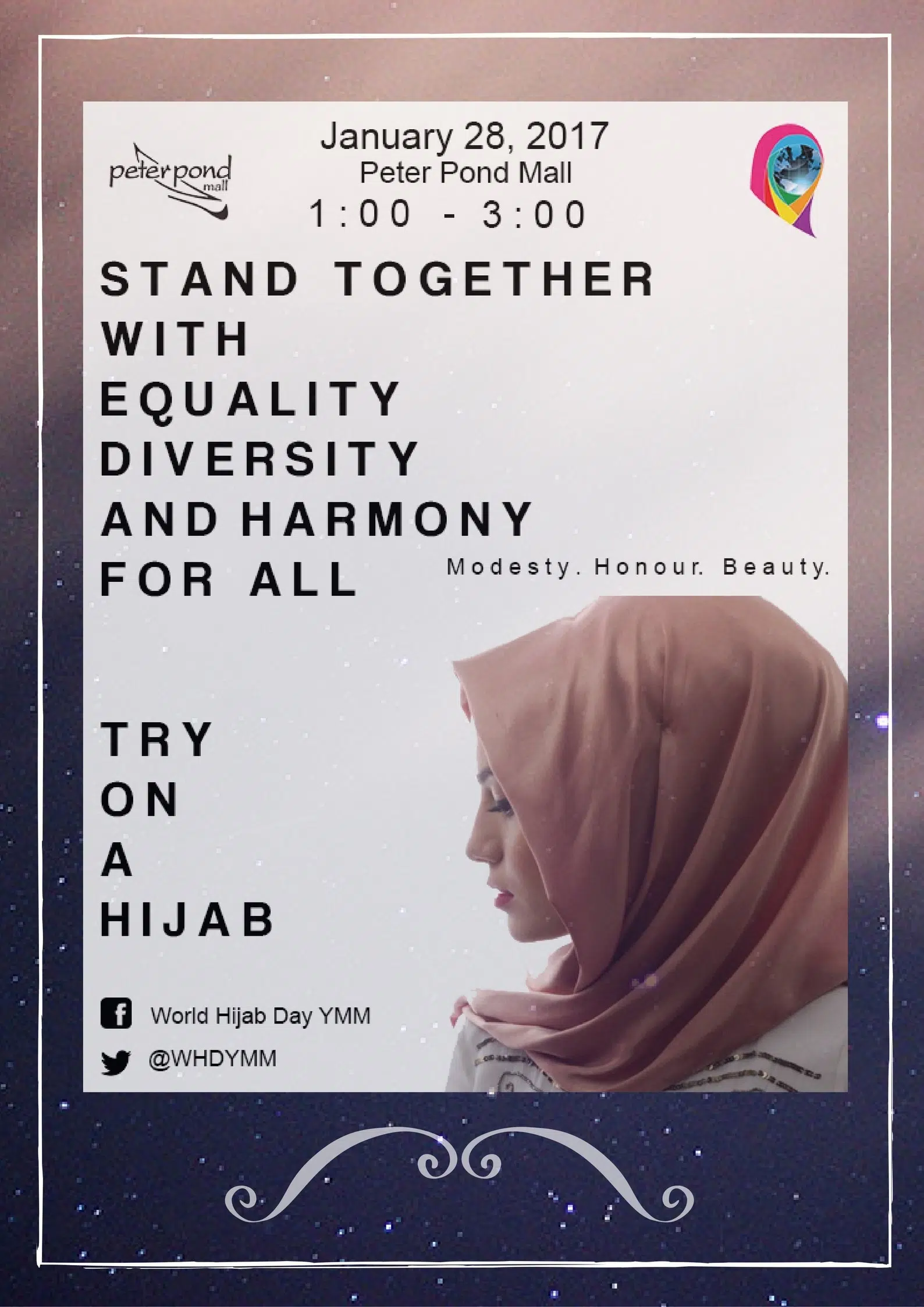 A group of women in the community are halfway through their month-long challenge of wearing the Hijab.
The women dedicated February to wearing the headscarf in support of Muslim women in Fort McMurray and Canada.
Speaking on Fort McMurray Matters, one of the ladies taking part in the initiative, Melissa LeBlanc says while most for her experiences out in public have been positive, there have been some hurtful comments.
"I go into the grocery store and bumped into an elder man and when we kind of lifted up heads you could tell he was going to say, excuse me, and as he saw me with the Hijab, he just said, you're one of them. My first instinct was just to say, yes, I'm human, just like you."
Vanessa McMahon echoes LeBlanc's sentiments noting there can be emotional days for them.
"Especially when we have negative things happen to us and we realize that we are doing this for 30 days of our entire lives, where Muslim women do this every single day."
Overall, McMahon says this has been a humbling experience.
Creator of the group Hijab 30, Tarra Melanson says the response from the challenge has changed her outlook.
"The reaction that the ladies from the Muslim community have had to us, in their openness and their inclusiveness with us has made me want to make sure and put more of an effort into being an advocate for kindness."
For more information on the initiative visit the Fort McMurray Hijab 30 Facebook page.
Listen below to hear the entire interview with the group and what've they've experienced and learned halfway through the initiative.
Fort McMurray Matters - Hijab 30