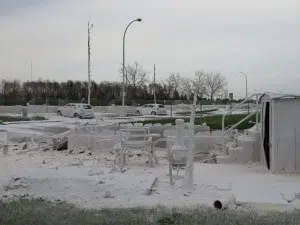 An online survey is looking for input on a builder licensing program.
Back in June, the Alberta Government made amendments to regulations to protect homeowners in Fort McMurray while rebuilding.
The program required builders to fill out a form in the new home buyer registry before they could apply for a permit.
Now the Province is looking for feedback on how they can make the program better before rolling it out as a new act to the rest of Alberta.
The New Home Buyers Protection Act aims to ensure homeowners that a house built by a licensed company is knowledgeable in home construction, in good financial standing and have the skills to work in residential construction.
The Act will also strengthen consumer protection in the home market.
In a release, Minister of Municipal Affairs Shaye Anderson says Albertans deserve to know their construction is being done to a high standard.
"We want to hear from all Albertans about ways we can improve the system and increase their confidence."
The survey will run on the province's website until March 14th.