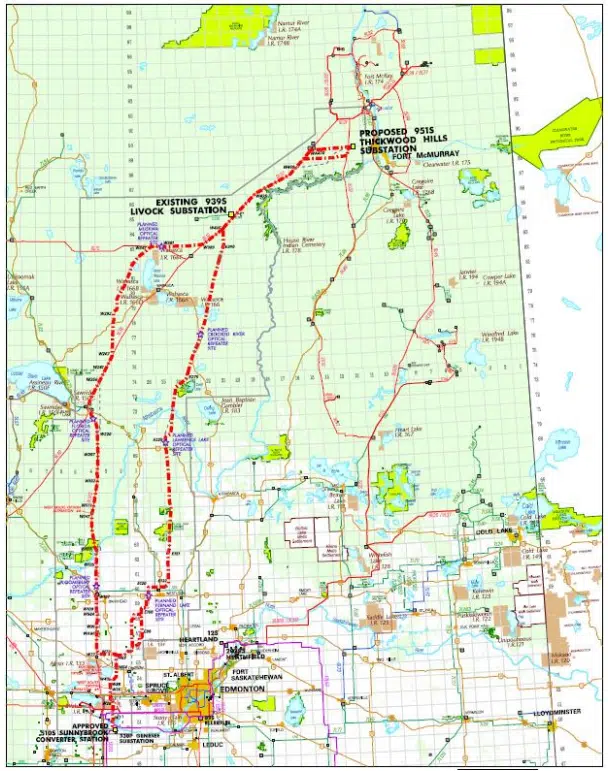 A $1.6 Billion Transmission Line project that will allow for more power in and out of Fort McMurray has been approved by the Alberta Utilities Commission.
According to a report released last week, the line will stretch over 500 km starting west of Edmonton and will run mainly over crown land with only 30 per cent covering private land.
The AUC held public hearings last year before approving the project, where 11 different opponents of the line came forward.
Aboriginal groups and landowners cited potential risks to humans and livestock, as well as concerns with electrical interference to cell phones, internet services, TV, and radio.
Dairy Farmers in the area also say the risk of stray voltage concerns them which they stated, "causes distress and a serious drop in milk production."
The approval comes with a set of conditions with the intent to mitigate the impacts on traditional lands and A Caribou protection plan approved by the Alberta Environment and Parks.
Construction on Crown land is expected to start immediately, with work on private land starting later this year.
The line is scheduled to become energized in 2019.