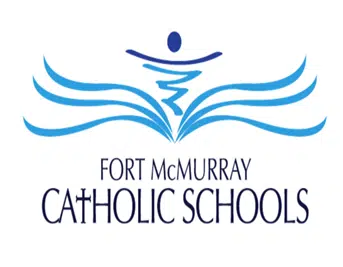 If your child attended Good Shepherd or Father Beauregard school, you're being asked to fill out a survey on if your kid will return this fall.
Due to damages sustained in the wildfire, the Catholic School District was forced to close both facilities for the school year.
Most of the displaced students are currently at Father Turcotte for the time being.
Speaking on Fort McMurray Matters, Superintendent George McGuigan says they need to have concrete data on registration numbers before they decide if the schools will reopen for the next school year.
"That will help us be able to make and talk to the Board of Trustees and be able to make an informed decision on what we're going to do for the next school year. The intent certainly was to open both those schools next school year."
McGuigan notes it's hard to say at this point if either school will remain closed in September.
"The survey is still underway. Our goal is to get all that data information. Then we will meet with all the parents and show them that data and show them where things are, what the numbers look like and receive input from them."
The survey will be available online for another couple of weeks. McGuigan says they then hope to meet with parents in March.
Meanwhile, he adds both Good Shepherd or Father Beauregard have been given the green light for occupancy.
"Those schools are ready to go. In fact, at Father Beauregard right now in conjunction with the Red Cross and United Way, we're using the gym there for a clothing drive. Trying to utilize the service of the school that will expand and help out the community at the same time."