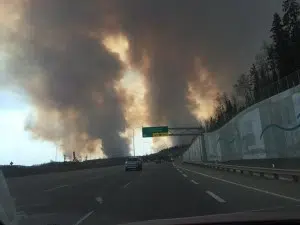 A survey is being commissioned by the Alberta Government to review their response to the wildfire.
The study is intended to identify what the government could do differently to address the needs of affected communities in the event of a future disaster.
The firm conducting the survey, KPMG, is engaging with government representatives, first responders and emergency management staff.
As part of the inquiry, an online survey has also been created to gather the perspectives and lived experiences of affected residents and covers people's opinions of evacuation, displacement, and re-entry.
As well as the supports in place for mental health and re-build.
Resident's looking to take part can head to the survey here.