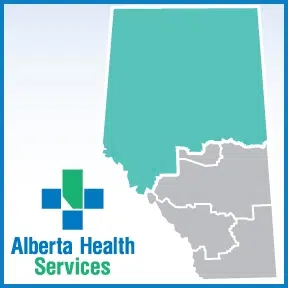 A new report from AHS suggests fewer Albertans are getting and dying from cancer.
However, The Northern Zone, which includes the RMWB, has the highest mortality rate out of the other 4 zones.
In a release from Alberta Health Services, Dr. Matthew Parliament says they're making tremendous progress with cancer control in the province.
"Patients with cancer are living longer now, proving we are providing the right treatments and care."
A look at the numbers implies the gains made in research may not be felt evenly, as over 500 people out of every 100,000 living in the North Zone were diagnosed with cancer between 2010 and 2014, In the same time roughly 200 people died from the disease.
Compared to the 520 people diagnosed and The mortality rate for the rest of Alberta sitting at just over 180 people per 100,000, a 12 percent difference.
The news is still good however as the data highlights the impact early screening and detection has. AHS encourages anyone who does not have symptoms to get screened anyway and make cancer screening a part of all medical conversations across the province.