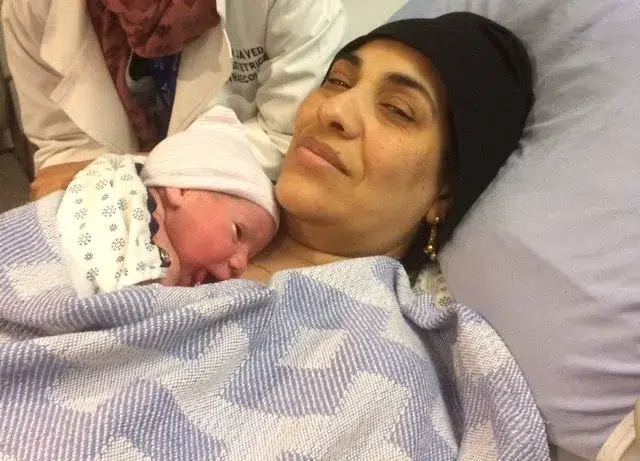 A Syrian refugee family is welcoming a new addition only a few hours after landing in Fort McMurray.
Medyan and Ibtesam Alkarnake, along with their four children arrived in the region Tuesday evening after a long journey from their refugee camp in Jordon.
However, somewhere along the way, Ibtesam went into labour.
"I suspect she endured labour pains silently somewhere between the departure from Jordan and Fort McMurray, Lead Pastor at the Fort City Church tells Mix News. "I think really what it is she was bound and determined to have this baby in Canada."
Doyle says a healthy baby boy was delivered early Wednesday morning with no complications.
"These guys are troopers who are determined to make Fort McMurray and Canada home. Just an incredible family."
The Alkarnake's made Mafraq, Jordan their interim home for the last couple of years after their place in Syria was bombed in the on-going civil war.
– Photo courtesy of Fort City Church