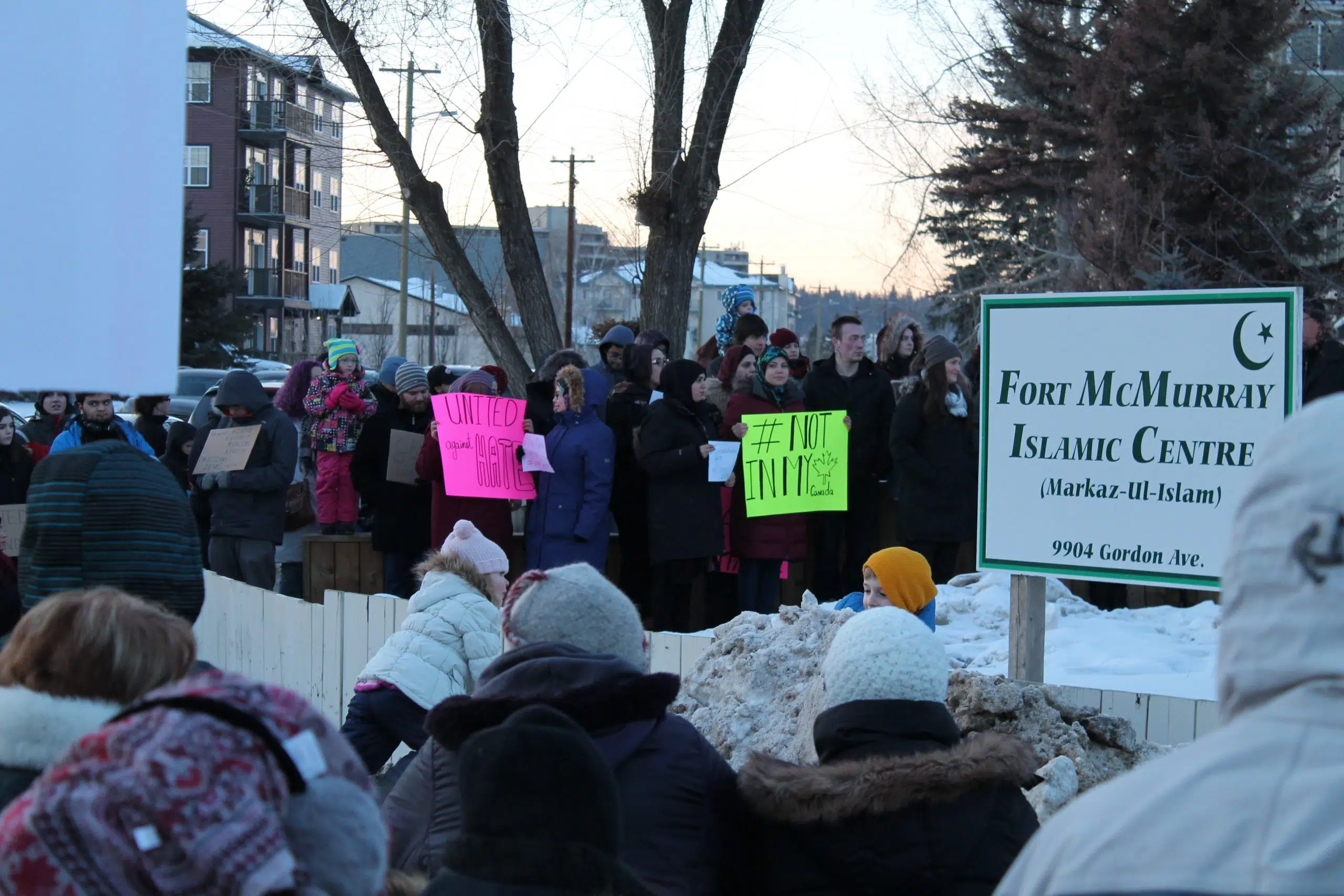 Hundreds of people walked the streets of downtown Fort McMurray to show support for Muslim Canadians following a deadly shooting a mosque in Quebec City.
The Unity Walk started outside the provincial building, before ending at the Markaz Ul Islam Mosque on Gordon avenue.
Once at the mosque, many stayed behind to join hands and sing O'Canada.
"I think it actually shows how much Fort McMurray comes together once again for a great cause," said Councillor Collen Tatum. "Time and time again Fort McMurray overwhelms us with its outpouring of love for each other."
A similar walk was held following the terrorist attack on Parliament Hill in October of 2014.
Event Coordinator Jon Tupper tells Mix News he hopes this show of support will become a strong message.
"It's so nice that people are responding, to people that want to divide us, by coming together because if that's the response to terrorism then terrorism will never win."
Walkers in the crowd echoed the sentiments of Tupper and Tatum, braving the cold to show their support for multiculturism and peace.
"Seeing the support, and the community coming together." One said, "It just warms my heart."
One supporter with a sign saying "Solidarity, peace, and love" says, "I think it's great that we're here to let them know that we're sad and also want to hopefully feel safe in our community."