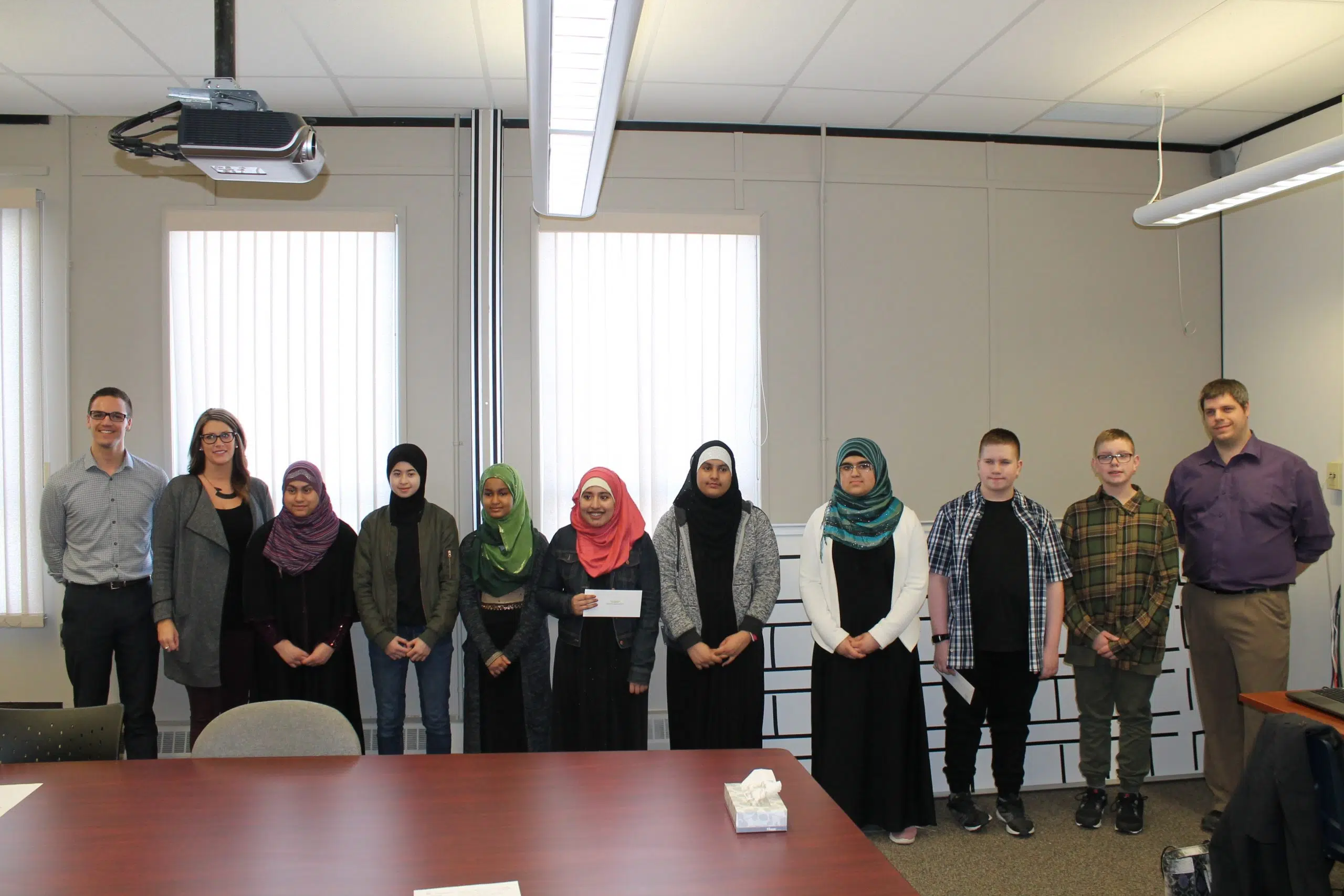 Students at Fort McMurray Composite High School are receiving funds to help kick start a few projects.
Two groups were presented with cheques on Tuesday morning for their ideas from the first annual Alberta Emerald Foundation Eco Pitch.
The first prize winners are a group of grade nine girls who won $1,000 to go towards putting water bottle refilling stations throughout the school.
The aim is to reduce the number of plastic bottles produced by students.
The girls, named Arooba Khan, Dina Adarbeh, Khadra Rage, Marian Arain, Asfa Batool Nazir and Areeb Khan, tell Mix News they'll be ready to start implementing these stations soon.
"We feel excited, happy, we get to do something for the school and environment."
The Runner up pitch from Brodie and Blake Payne, which won $500, is a greenhouse project so the school can grow fresh produce throughout the year.
Blake says they hope to kick off the project once construction around the school is finished.
"If we go to try to put it somewhere and the construction gets in the way, we'll just have to take it down and it'd be a big problem."
The plan for the first year is for students to grow herbs, then expand in the near future.