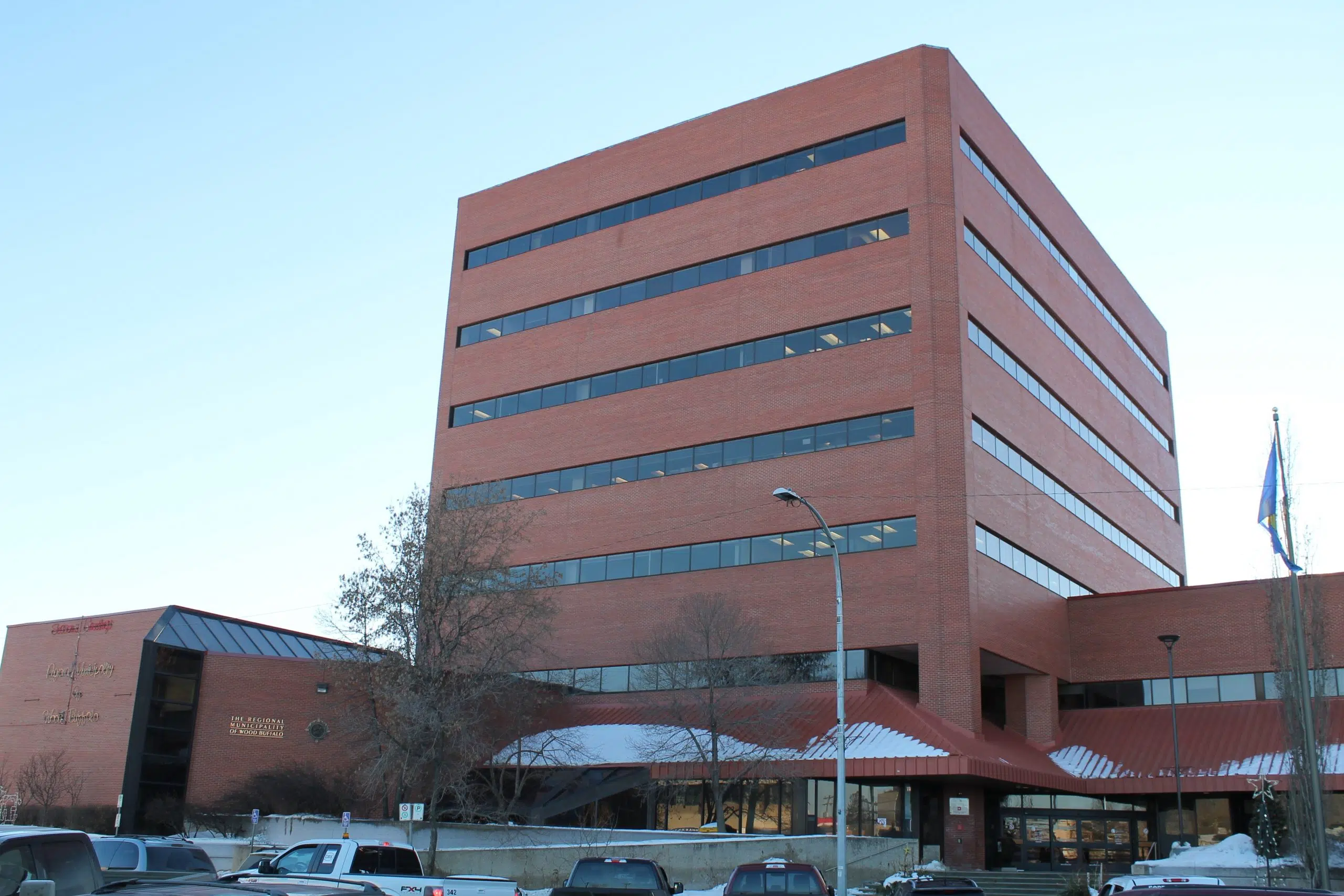 The Rural Committee were given an update on three key projects at their meeting Tuesday afternoon.
Starting with the Conklin Multiplex, presenters say the project is on track, however, it still has a long way to go.
Council approved funding for the $50 million multiplex, which will include recreational and leisure facilities as well as a space for RCMP, Bylaw Services, and a nurses station, in December after being deferred since 2012.
The presenters said the structural steel for the building is 50 per cent finished and 20 per cent of the total project is complete.
One of the presenters said they hoped to have community consultation done by the end of the year.
No date has been set as to when it will be open.
The Rural Committee also got an update for the $300 million Rural Water and Sewer Project.
Janvier, Anzac, Conklin, Draper, Gregoire Lake Estates, and Saprae Creek will all see shovels in the ground starting in May.
The presentation notes they could see some challenges with finding approval from Federal and Provincial authorities for Saprae Creek.
The hamlet will need an OK first as it requires a force main that runs across crown and airport land.
However, they did note they could also save the municipality $3 million by installing a different system in Saprae Creek than one previously planned.
Construction for all six communities should be completed over the next two years.
Councillor Jane Stroud brought up concern from residents about tree removal. Right now the project has no plans to replace trees they remove for construction.
The reason being, they will need to access the infrastructure in the future and would not be able to do so with trees planted there.
The committee also heard an update for the streetlights in Janvier, Anzac and Conklin.
Residents of Conklin should see streetlights go up by the end of February.