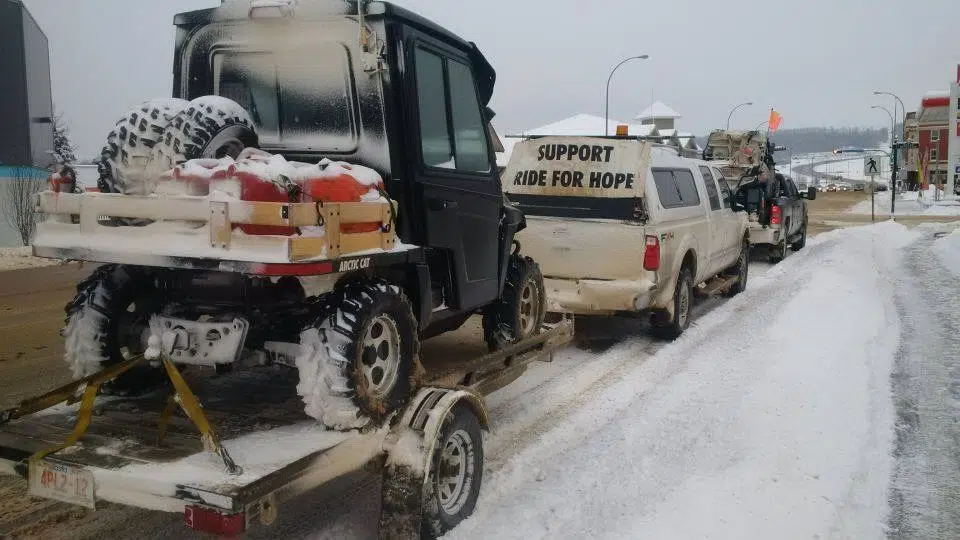 Riders are making their way back to Fort McMurray after a successful Ride for Hope.
The charity drive, in support of the Centre of Hope, kicked off on January 18th, with riders traveling on the winter roads up to Fort Smith before finishing in Hay River on Friday.
Participant Hans Zundel tells Mix News they did have a small setback when one of their vehicles broke down on the winter road but thankfully had a backup just in case.
Even with the little hiccup, Zundel says he thinks the tour was definitely a success.
"Anytime we can raise awareness and raise some money for the Center of Hope, there's no downside to that."
He notes they hold the "Ride for Hope" in winter to highlight what homeless people in our community have to live through each day.
"It's especially important now after the fires and downturn in the economy to remember there are still people that need our help."
Zundel adds they've raised over $100,000 for the centre over the past 11 years.
  -Picture from the Ride for Hope Facebook page.