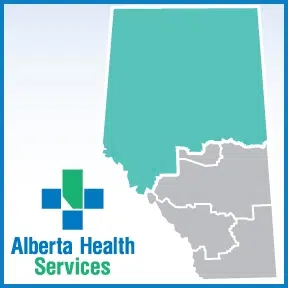 Alberta Health Services is reminding all Albertans, when sick, to stay away from children and vulnerable individuals.
This message is coming out due to the increase of Respiratory Syncytial Virus outbreaks and positive lab specimens across Alberta.
"Though not unusual for us to see this illness each season, the volume is higher, which means heightened risk, particularly for infants," says Dr. Gerry Predy, Senior Medical Officer of Health for AHS.
RSV is not preventable from a vaccine, so AHS is reminding everyone feeling under the weather that it's their responsibility to make sure it doesn't spread to someone more vulnerable.
The virus has the same symptoms as a bad cold, including a cough, mild sore throat, stuffy or runny nose, earache and fever. The symptoms can be much worse, especially around children as it could lead to severe respiratory complications requiring hospital care, such as bronchiolitis and pneumonia.
"Also, please remember to wash hands frequently and stay home from work, school and social activities when sick," says Dr. Predy.
As of January 17, there have been 14 confirmed cases across the province, already topping the nine confirmed all of last year.
For more RSV data, head to myhealth.alberta.ca.