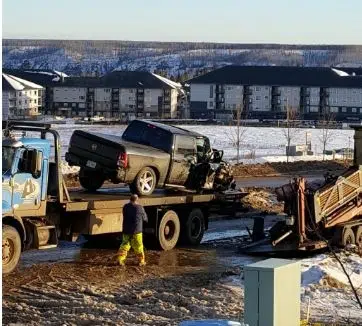 Speed and alcohol are being considered factors in an early morning crash that sent two people to hospital in Fort McMurray.
It happened around 5:15 a.m. Tuesday on the 200 block of Loutit Road.
Wood Buffalo RCMP say a 21-year-old Fort McMurray man was driving when he collided into a parked vehicle.
He along with a passenger were taken to hospital with non-life threatening injuries.
No charges have been laid, yet.
Police continue to investigate.
– Photo's courtesy of Evenstar Quinn