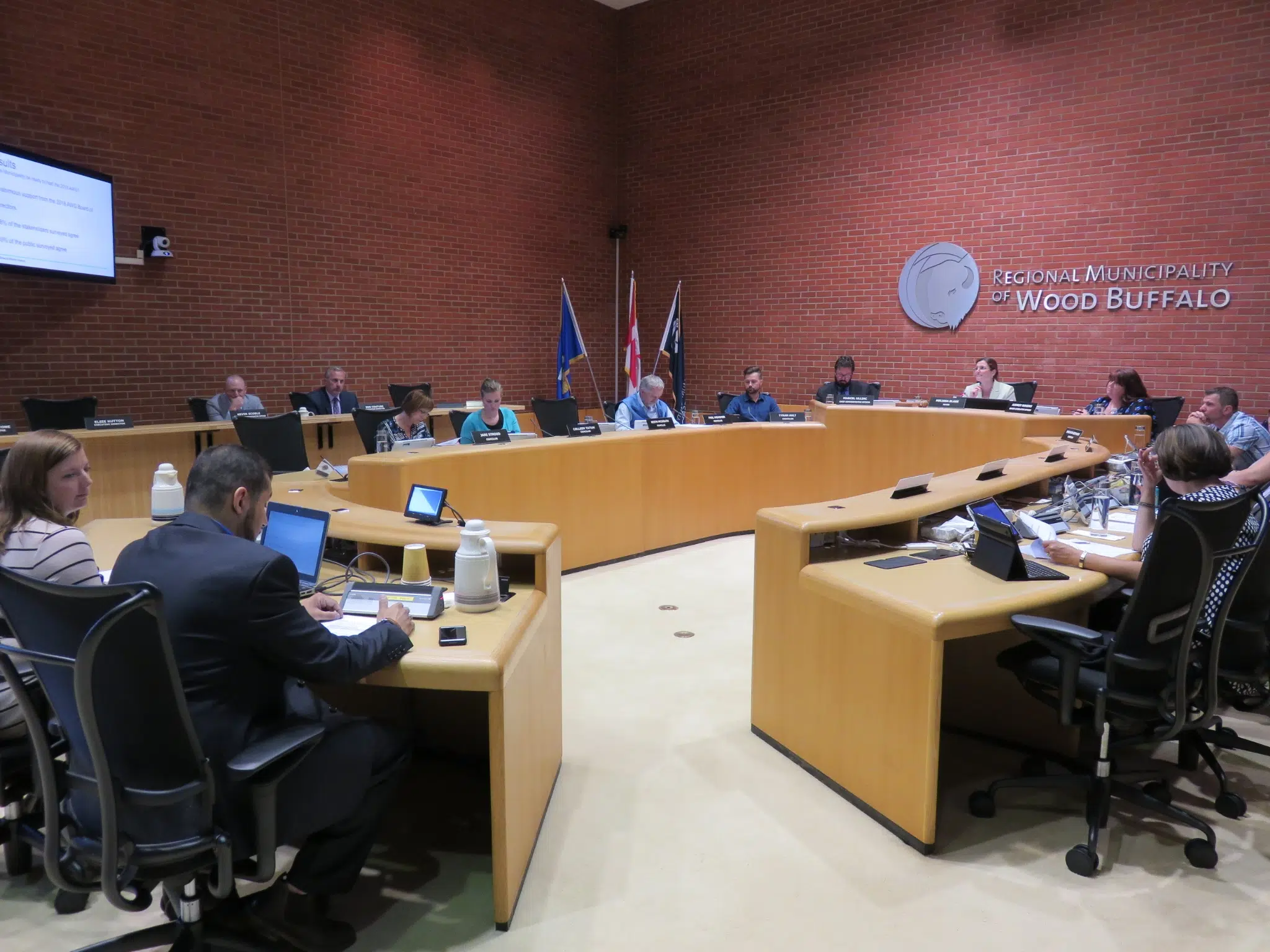 What started off as a normal council meeting turned into a long, confusing battle over future salaries for Mayor and Councillors.
A study was presented to council at their meeting Tuesday night recommending the total amount of wages each member would get starting on October 17th.
The recommendation saw councillors salaries increase by close to $12,000 and the Mayor's salary decrease by the same amount.
This was the start of a string of continuous amendments to the review, the first by Councillor Keith McGrath. He put forward a motion to see council decrease their salaries by 30 per cent, which would start immediately, but was denied just as quickly as he had presented it.
Councillor Tyran Ault was next to put forward an amendment, one which would see all councillors salaries stay at $38,878 for the next term.
"The study recommended a drastic 30 per cent increase for Councillor wages which I just could not support," said Ault.
That motion passed at a vote of 6-4.
The frustration was just starting to boil over, as Councillor McGrath wanted to add another amendment, this time to Ault's motion, to see council's salary decrease by 10 per cent. Once again it was quickly thrown away.
The last amendment came from Councillor Phil Meagher who believes it wouldn't be fair to just decrease the future mayor's salary.
This amendment was passed keeping the mayor's salary at $132,011.
If you take away all the amendments, council did vote in favor of the review. Individual budgets, car allowances, travel expenses and public relations activities will all change to the recommendations brought forward by the study.
In the end, this might not even matter, as Ault points out these salaries will never be set in stone. Though they are making the decision now, the next council can still decide their salary.
"If they come in and want to change their salaries that's up to them, you can always make amendments."
Ault, who announced earlier this week that he would not seek re-election, says these decisions shouldn't be a major concern for council.
"People aren't doing this to make money."