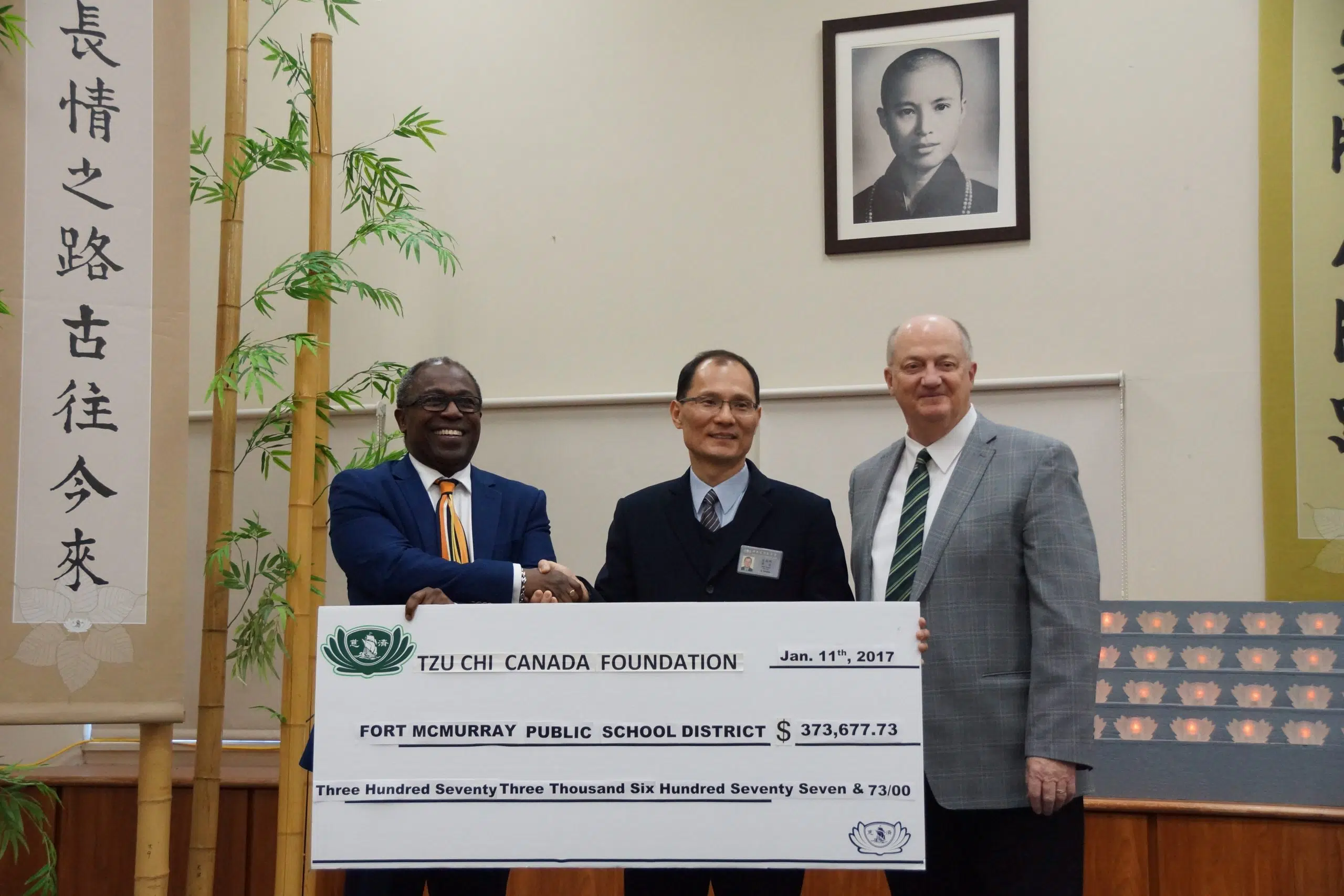 The Fort McMurray Public School District is receiving its biggest wildfire donation.
Tzu Chi Canada, a Vancouver-based Buddhist Compassion Relief Foundation, is donating $373,677 to the FMPSD to help with their "Leader in Me" program. This program is designed to help teachers develop leadership skills in their students.
"The generosity of the Foundation will give our schools a clear focus on leadership and will build increased resiliency in our students, staff and parents," said Doug Nicholls, Superintendent, Fort McMurray Public School District. "The 'Leader in Me' program highlights the need to build leadership capacity which our District views as a critical component for the continuous improvement of our schools after the wildfire."
Jeff Thompson, Chair, Board of Trustees, notes research has been done on the program, proving it does help students post-crisis.
"This support is exactly what we needed to move forward," added Nicholls.