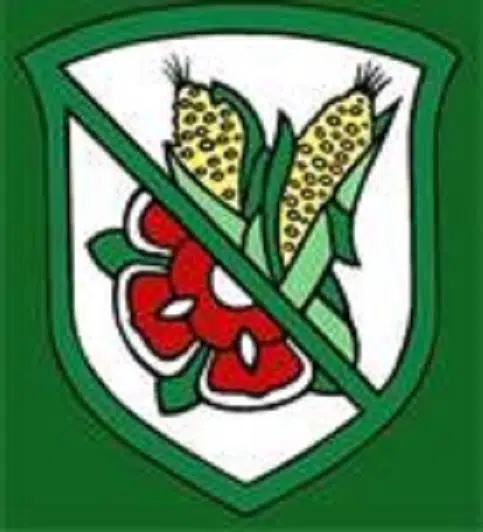 A nearly seven-year battle between a local business owner, the RMWB and residents in Draper is coming to a head.
"There's been ongoing disputes between Dunvegan Gardens and residents in the Draper area. They've largely been about and related to the uses that are allowed on the land. In September (2016), the Municipality issued a stop work order because there was a contravention of the land use bylaw. Also, there were previous rulings by the Subdivision and Development Appeal Board (SDAB)," said RMWB CAO Annette Antoniak.
The Draper area, where Dunvegan Gardens is located, has two land use designations within its boundaries: Country Residential and Small Holdings. The intent of these designations is to provide a larger lot while maintaining a quiet, rural atmosphere.
According to the Stop Work Order obtained by Mix News, the lands are located within an area of the Municipality that is zoned "Small Holdings District" under the LUB. The document also shows the order was issued for seven reasons, including unauthorized farm animals, unauthorized commercial landscaping and unauthorized sale of goods.
"So what happened is after all these complaints came in, investigations were carried out by Planning and Development in July of last year and it supported the need for the stop order," Antoniak told Mix News.
VP of Operations of Dunvegan Gardens Brad Friesen has filed an appeal, which means until a hearing in February, he's able to continue business as usual.
Friesen notes he received a call on Tuesday afternoon saying the RMWB would drop the stop work order following an inspection of the premises on Thursday, however, a few hours later he received a call from the Municipality's lawyer telling him the deal was off the table.
Antoniak says the Municipality wants to wait until the hearing.
"The feeling is, and I don't want to go into a lot of detail, is that the municipality would like to proceed with going through the SDAB and see what the ruling is. But again, we encourage Mr. Friesen to look at what his options are."
However, Friesen says he has all the correct permits and doesn't think he's ever operated illegally.
"I've always applied for permits. In most cases, the Municipality doesn't have a clue. There's too much inexperience within our Municipality, and I think especially in our planning department," said Friesen. "We applied for a permit for keeping of animals, sod farm and tree farm (nursery). So I applied for three things, when I got finished, I got back a permit for trees and sod, I did not get anything for the keeping of animals. So my theory is, why else would they have removed that from my application other than if it isn't required? If you look at section 76.7 of our land use bylaw it talks about the keeping of animals in Saprae Creek, Conklin, Anzac and other outlying areas, but there is no mention of Draper. When that was written there were no concerns in Draper. It was a farming area and it didn't have people living there."
Antoniak notes re-zoning has been suggested to Friesen on several of occasions.
"If he were to apply for a re-zoning that would be dealt with through a public hearing and everybody would have their opportunity to have a say, including people from the Draper area, as well as Mr. Friesen. Our job as a municipality is we want Dunvegan Gardens to be in compliance with a land use bylaw and bylaws are in place to ensure there's an even playing field that's fair and safe for everyone. That's why the stop order and that's why the encouragement to look at re-zoning."
Friesen says he plans to make a presentation to council at a future meeting. Meanwhile, the community has been showing its support for the business for years through a Facebook campaign: Support Dunvegan Gardens. That group has since started a petition, which can be found at dozens of local businesses throughout the municipality, hoping to get 10, 000 signatures.
Friesen says this shows the city the support they have.
"If we get run out of town and we got all those signatures, it's going to tell all of council and mayor, and any of them that wish to go for re-election, they likely will not get in, because we will have more signatures on our petition to keep us around than any of them got in the last election. To me, the city should be listening, but they don't. It's frustrating."
Friesen adds the whole situation is terrible and hopes it all comes to a conclusion in 2017.
"We're not building a fairground, it's a farm."