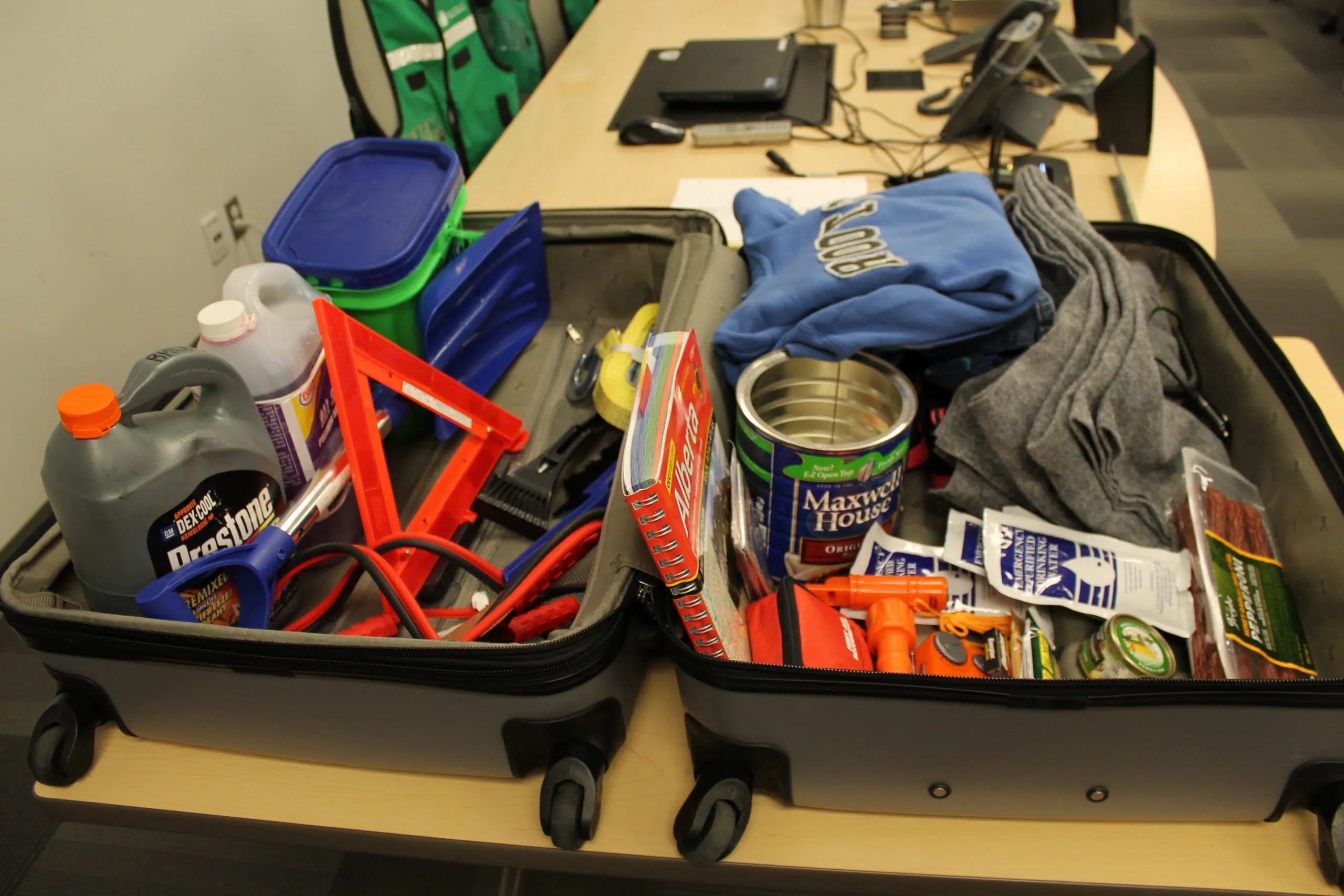 The Municipality is familiar with some pretty aggressive winter weather, However, that shouldn't stop you from being prepared for the worst if you plan to travel.
Winter storms can strike with little notice and potentially threaten life and property.
As part of an ongoing program, the Municipality, and Regional Emergency Services want to inform residents about being prepared for seasonal storms.
Assistant Deputy Chief of Emergency Management, Chris Graham tells Mix News, drivers should put together an emergency kit and check highway conditions.
"When you see warnings coming out, either from the Municipality or environment Canada, those are telling you that conditions have reached a 'badness' level you need to pay attention too and reconsider your travel plans."
Having a Kit ready with the essentials is also good in case of Emergency, Graham says things like Water, Food and a First Aid Kit are good for a Car Kit, but for the home, you should also have copies of important documents and contact information.
"Having them together is what makes a big difference, if you had too, you could go quickly, If you need to leave your home, you can grab your kit and go."
Graham adds that it is also important to make sure you have warm clothes, RES says on average there are 23 days with below minus 30 temperatures.
Long exposure to the cold can cause things like Hypothermia and Frost Bite, Infants and older adults are especially at risk.
"They're not aware of what's happening to their body when they're exposed to cold, so if you are responsible for someone in one of those groups you need to be very actively concerned with getting them inside as soon as possible."
To learn more about winter storm preparedness, including how to make an emergency plan, and a full list of essentials for your emergency kit, please visit rmwb.ca/areyouready.