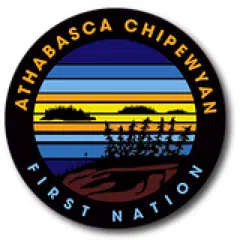 Well-known, celebrity and activist, Jane Fonda took a fly-by tour of the oilsands around Fort McMurray.
Chief of the Athabasca Chipewyan First Nation, Allan Adam and Grand Chief and Union of BC Indian Chiefs President Stewart Phillip were among the few to get an invite to participate in the tour. According to Chief Adam, no representative from Alberta or the Oil Industry was invited to take part.
Among the aerial view, she also had a chance to discuss and learn about the issues First Nations have in Northern Alberta.
"I was more interested in educating her in what is going on, what are the problems, what are the causes and what are the fixes we can do," said Chief Adam.
Key points included the regulatory system, in what Chief Adam calls a waste of tax payers money, and the need for national energy and water strategy plans.
He adds she never asked about the pipelines, she was more concerned about the health of aboriginal people.
"This is our homeland, we want to showcase the world what it is we have to offer, from the First Nations perspective," said Adam.
The reaction Fonda got from her planned trip was just another situation Chief Adam calls unnecessary. He says having well-known people come to the area and be educated on the current situations is the best way to make sure awareness goes out the proper way.
"As soon as celebrities come through Fort McMurray, everybody says she's not welcome here. Well I'm the Chief from this region, I have more grounds than anybody else here and if I say she's welcome to come to Fort McMurray, by all means she can come, she is welcome to come to Fort McMurray like all the rest of you did."
Fonda joins a list of celebrities who've taken a tour of the area and the surrounding oilsands. Big names such as Leonardo DiCaprio, James Cameron and Neil Young are just a few to make their way up to see some of the Oil Giants.