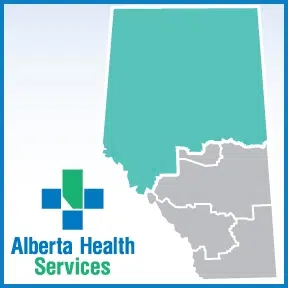 A Fort McMurray pediatrician is reassuring parents who will be impacted by the departure of a local cardiologist.
Last week, Dr. Ghassan Al-Naami announced he's closing the doors to his practice on February 17th after citing concerns with the Alberta Health Services on-call system.
In a letter sent out by AHS, Dr. Vida Kazembe says she doesn't agree with Dr. Al-Naami's opinion regarding the on-call system for pediatricians at Northern Lights Regional Health Centre.
"This system is safe and ensures that a pediatrician is available and ready to provide care to any child who needs it, in a timely and effective manner. At any time – day, night or weekend – one of us is on-call and available," Kazembe said in the letter.
She notes while that will cause some disruption, it's something they're prepared for and agreed to do when moving to Fort McMurray.
"When I am on-call, I know that I may need to be at the hospital immediately. And, if a call comes, I also know that the patient is in the wonderful hands of my emergency department colleagues until I arrive at the hospital. I know this system is in place for my family & for all families in our community. It is always a team effort, with one goal in mind – the safe and timely care of our patients."
Kazembe says AHS is in talks with two pediatricians who are interested in coming to Fort McMurray. They're also interviewing a child psychiatrist next week.
"Our AHS physician recruitment team works like Fort McMurray healthcare providers do – around the clock to share what our community has to offer and to bring these physicians to our medical community."