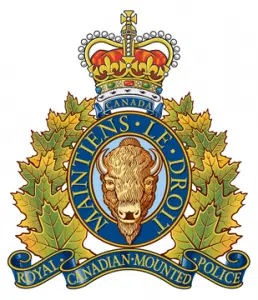 The Alberta Traffic Safety initiative for January is intersection safety.
The importance of exercising caution by drivers and pedestrians at crosswalks is important year-round, but even more crucial during the winter months.
Wood Buffalo RCMP have sent out some tips for anyone on the road this month.
Drivers, when you approach intersections, keep the following in mind:
Be aware of road conditions, and prepare for a long stopping time if the roads are icy.
Keep intersections clear so that traffic will be able to proceed if a light changes colour.
U-turns are prohibited at intersections controlled by lights, and where there are signs indicating that u-turns are not allowed.
Pedestrians have the right of way in crosswalks, unmarked intersections, or stop sign unless otherwise indicated by signs.  Failure to yield to a pedestrian in a cross walk results in a $776 fine and three demerits.
If an emergency vehicle approaches with its emergency lights activated, be cautious not to block any part of the intersection.  Pull over and stop until the emergency vehicle passes through the intersection.  Failure to yield to an emergency vehicle is a $233 fine and three demerit points.
Pedestrians, when you will be entering intersections keep the following in mind:
Indicate that you plan to enter the intersection by pointing.
Be cognisant that vehicles may have difficulty stopping depending on road conditions.
Remove headphones, and put away your cell phone or any other devices when you enter an intersection.
RCMP want to remind everyone that intersection are high risk for collisions, and both drivers and pedestrians should be aware of their surroundings.