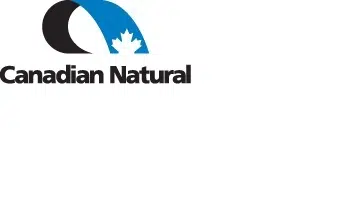 Canadian Natural Resources Limited has been fined $10, 000 following the death of two workers at an oilsands site north of Fort McMurray nearly ten years ago.
On April 27th, 2007, a tank roof-support structure failed during construction at the Horizon Oilsands Project, killing an electrical consultant and a scaffolder, who died on the way to the hospital. Four others were also injured, two seriously.
Last February, Occupational Health and Safety released the findings of their investigation concluding that a professional engineer should have been involved and was not. It was also discovered the roof didn't have proper restraints to resist strong wind gusts. As well as, the number and size of guy wires supporting the roof were not designed for the static and dynamic loads.
The Association of Professional Engineers and Geoscientists of Alberta announced on Wednesday, in addition to the fine, CNRL must work with them to develop a new practice standard on outsourcing engineering and geoscience work.
CNRL will also have to support the costs of the standard development, up to $150, 000 including broad consultation with APEGA members.
A release states, CNRL has admitted to unprofessional conduct in its engagement and supervision of contractors performing engineering work and has agreed to the sanctions.
P.Eng Caron Moen says this is the most significant sanction APEGA has applied to a permit holder.
"An updated practice standard will clarify the professional obligations of all our members and permit holders when outsourcing engineering or geoscience services. Clarity of these responsibilities in conjunction with APEGA's enforcement will minimize the likelihood of events like the CNRL tank incident from happening again in Alberta," Moen said in statement.
At the time, a plant was being constructed at the Horizon Oilsands Site to separate raw bitumen from the oilsands and upgrade the bitumen to a synthetic crude oil using delayed coking and hydro-treating technologies.
The first batch of oil from the site was produced in 2009.