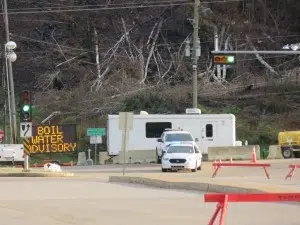 As the municipality gets ready for the construction boom, they're taking steps to ensure it's fast and safe.
Near the end of February, a construction management team will be operational with a representative stationed at the areas where the rebuilds will occur. The areas of Waterways, Saprae Creek and Anzac will be combined due to their size.
"What we vision is a trailer in each of these areas that you can go to, talk to that person, you can coordinate with that person," said Erin O'Neill, Operation's Manager of the Task Force.
O'Neill describes these individuals as organizers. If supplies are coming in, the coordinator can make sure they get to each property safely and has a spot to unload. A big piece of the job will be communication as each coordinator will become very familiar with the contractors and residents in each area.
"We will have those people in there become intimately familiar as supposed to just calling in generally," added O'Neill. "We think this will relieve some of the issues we're going to have in some of those areas."
Meanwhile, other projects slated for early 2017 include: phase three soil sampling, landscaping of the firebreak areas, drainage issues, hazardous tree removal in Saprae Creek and trail restorations.
Some other work which will get started down the road will be re-constructing playgrounds, firesmart programs in the Birchwood Trails and work on the East Clearwater Highway.