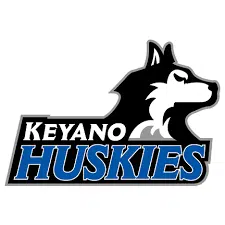 The Keyano Huskies are looking to build on the success of 2016 heading into the new year.
The athletics program had their most successful year ever during the 2015-16 season since entering the ACAC.
Keyano Sports Information Officer Curtis J Phillips tells Mix News six different teams picked up medals, including the men's soccer team winning silver at the national championships, hosted here in Fort McMurray, for the first time.
Phillips notes moving forward recruiting will be key to keeping the program successful.
"For example, Lethbridge College is dominate in cross-country in Canada, because there they have a program where they're getting runners from Rift Valley in Kenya. So we have to have a program where we are getting players from a certain area or certain country."
Phillips notes the Huskies have started to a good job at this, with men's basketball players coming from Australia, men's volleyball athletes hailing from Poland and recruiting soccer players from Brazil.