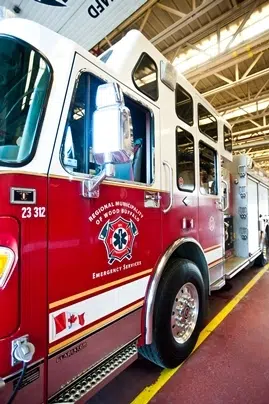 Regional Emergency Services is reminding residents to be fire safe this holiday season.
Statistics from the Office of the Fire Commissioner have determined that fire-related deaths in Alberta homes double during the holidays compared to the rest of the year.
The use of candles, lighting and decorations, home heating systems and unattended cooking significantly increase the risk of home fires. Follow these fire prevention tips to ensure a safe and happy holiday season:
Stay in the kitchen while cooking. Unattended cooking is one of the leading causes of kitchen fires.
Never leave candles unattended. Consider using battery-operated or electric flameless candles.
Use decorative lighting specifically designed for indoor/outdoor use, and replace any bulbs that may be loose, broken or missing. Always turn off lights before going to bed or leaving the home.
Fresh trees should have a high moisture level and should be immersed in water to prevent drying.
Turn off or extinguish all home heaters, wood stoves, and fire places before leaving the home or going to bed.
Install working smoke alarms on every level of your home and outside all sleeping areas.
To learn more about fire prevention and holiday safety, please visit rmwb.ca/fireprevention