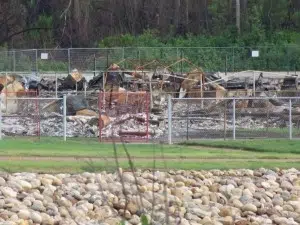 With 2016 nearing an end, the Planning and Development Department at the RMWB is preparing for a busy 2017.
Speaking on Fort McMurray Matters, Director of the department Jamie Doyle says they expect up to 3000 development permits and upwards of 15, 000 safety code permits to be issued in the new year.
He notes these numbers are similar to what they saw during the boom before 2010.
"We were certainly very busy, where we were seeing 2500 to 3000 and even a little bit more development permits and always carrying a backlog from the previous year. We were growing 9, 10, 11 per cent every year. We're not seeing that level of growth any longer, but we've certainly seen this many permits before."
Doyle says the process has changed on their end since then. That includes updating three permit processes for next year.
The first change is for basements. The Municipality says before developing the space for personal use or as a suite, you will have to get specific safety code permits, even if development is taking place at the same time as the rest of the home.
Secondly, residents installing any gas appliance will need a gas appliance ventilation permit, which is separate from a regular gas permit.
And finally, permit placards will be provided for all building permits issued. These are to be displayed at constructions sites along with the civic address.
These changes are being made to help improve safety and compliance with building legislation in the region.
Doyle says safety is paramount for these rebuilds.
"Just the activity level and the expediency we want to build, we always have to be very cognizant of safety and making sure people are building safely."
The permit changes take effect on January 1st.
Meanwhile, Doyle says they have issued over 370 building permits, so far.
"We're actually quite further along the line than I anticipated. That's mainly because, you know, some of the good work of our communications folks, making sure the public is very aware of what our requirements are. The great work of the staff at Timberlea Landing, especially the front counter permitting clerks, making sure everybody gives us the information we need, so that really helps us issue permits quickly."
He adds depending on the backlog, right now it takes around 24-48 hours to issue a development permit.