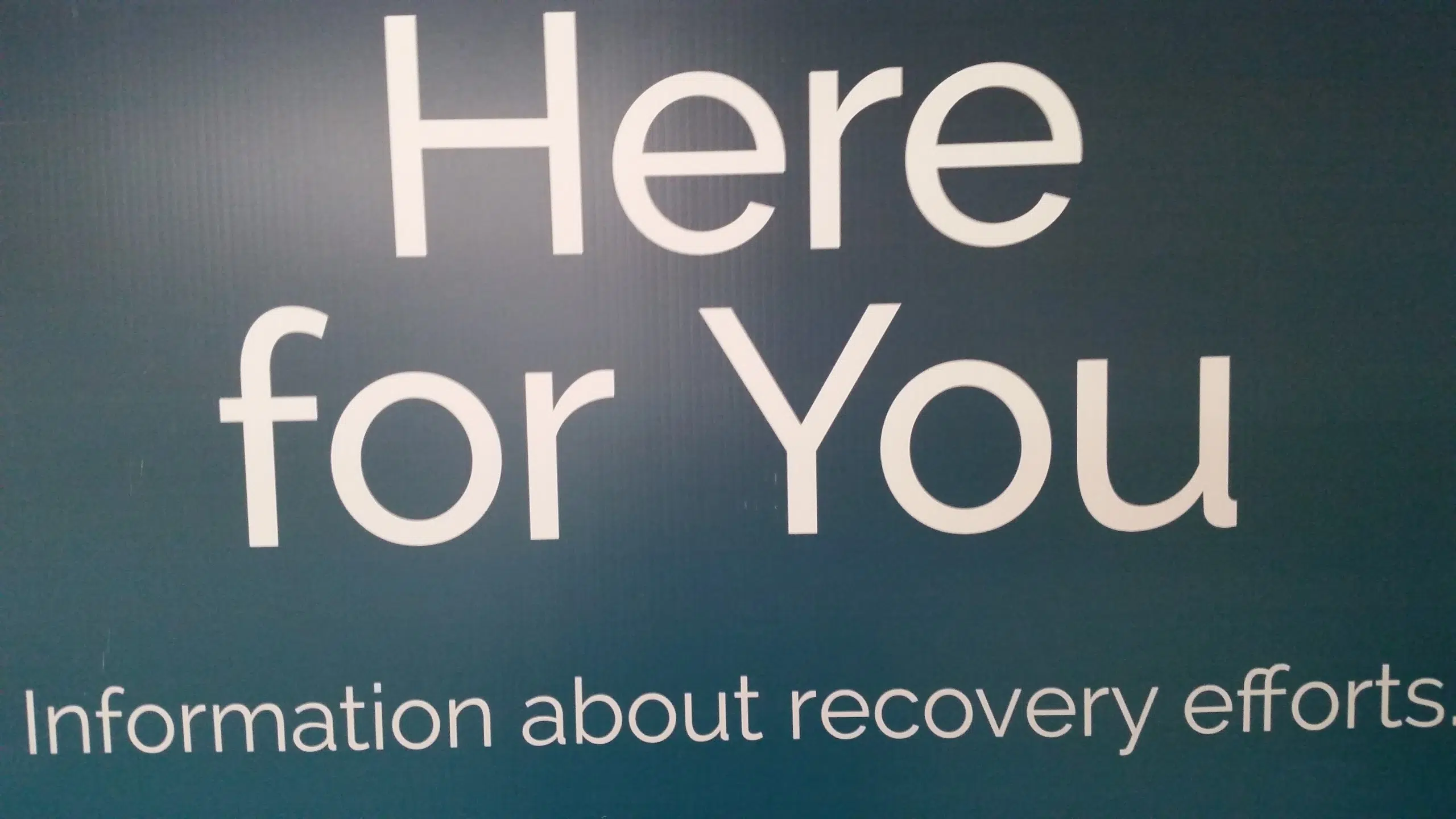 Residents of Waterways had a chance to get their questions answered at the latest "Here for You" Information Session.
For the first time, since council passed their latest motion to create a demountable wall in the area, residents were given a chance to speak publicly on the latest flood mitigation strategy.
First reactions seem to be a healthy mix.
"If it gets us into Waterways and rebuilding to what we had, the sooner the better, than yes," said Bev Yurkiw.
Her husband, Steve was quite vocal on his displeasure of the wall as he says the Athabasca River is 10 feet lower than years past and when the water rises the wall won't do anything to stop the flooding.
Others didn't seem to fond of the idea, like Mike Marchand, but as long as the rebuild can start he can get along with idea.
"At least we're moving forward, it's better than not moving at all."
With the municipality moving forward with the demountable wall, any chances of a buyout are being dismissed as council saw more people wanting to stay in the area than move.
Though there wasn't many in attendance for the first presentation, they were still quite vocal about the buyout. Some like Yurkiw believe scrapping the buyout was the right decision.
"It was a great idea to get rid of the buyout, we just want to build our house, back where we were, similar to what we had."
Some like Marchand, weren't too happy they can't be bought out anymore.
"Personally, I was looking for a buyout, I think that a buyout is actually cheaper."
One of the main reasons why the municipality decided the demountable wall was the best idea moving forward was cost, as it was determined to be a lot less than giving each resident a specific buyout.
Now, only a few members of the public were in attendance for the session and don't speak for all residents of Waterways. The ones who attended seem to have a mix of different opinions on the future moving forward with the area.