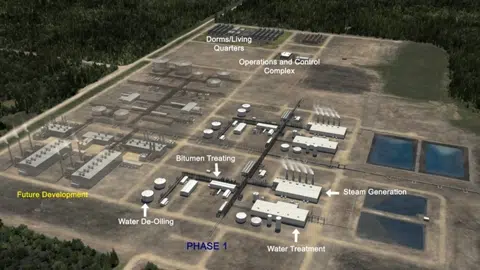 Husky Energy is announcing a big boost to production for the new year.
The energy producer announced its Capital expenditure program for 2017, which includes plans to increase its budget upwards of $2.7 billion; up from $2 billion last year.
$100 million of this revised budget will be invested into the Sunrise Energy Project which aims to link up with additional wells and raise the project to the design capacity of 60,000 barrels a day by 2018.
Sunrise will also ramp up production. Husky expects to average 40,000 to 44,000 barrels per day next year, up from the current level of 35,000 bpd.
The oil sands operator hopes that by phase 2, The Sunrise Energy Project will be producing upwards of 200,000 bpd.
-photo courtesy of Husky Energy