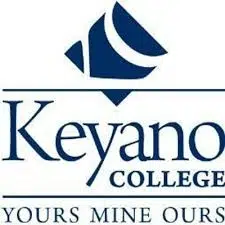 Keyano College is getting a temporary plumbing technical training course.
The additional course is in direct response to the wildfire and the large-scale rebuild the community will be facing next year.
"There is an identified need for more plumbers in the city and this is an excellent opportunity to expand the apprenticeship training offerings at Keyano College," said Marlin Schmidt, Minister of Advanced Education.
The Government of Alberta will be helping fund the project, providing up to $1 million to help cover costs.
Also, the program will include a mobile training lab coming from Northern Lakes College, online learning from SAIT and instructional expertise coming from Grande Prairie Regional College. This will allow residents to get proper training without having to travel four hours to the nearest pre-existing program.
"This is apprenticeship training just like any other program that a plumber would go through in any other technical institute," said Schmidt. "It does have a new feature in that it takes a blended approach, so instead of taking eight weeks in classes they do five in classes and complete an online component while working."
The mobile lab is expected to be up and running by next spring and provide second-period apprentices. High school students in the Career and Technology Studies Apprenticeship Pathways program will also be allowed to use the equipment.
"We know there is going to be a lot of work ahead in Fort McMurray, and we want to make sure that plumbers can get to work as quickly as they can," added Schmidt.
Along with getting more plumbers in the area for the rebuild, this program is hoping to promote more apprentices and get more Albertans interested in making a career in the trades.
Anyone who is interested can connect with the Apprenticeship and Industry Training office in Fort McMurray at 1-888-248-4823.