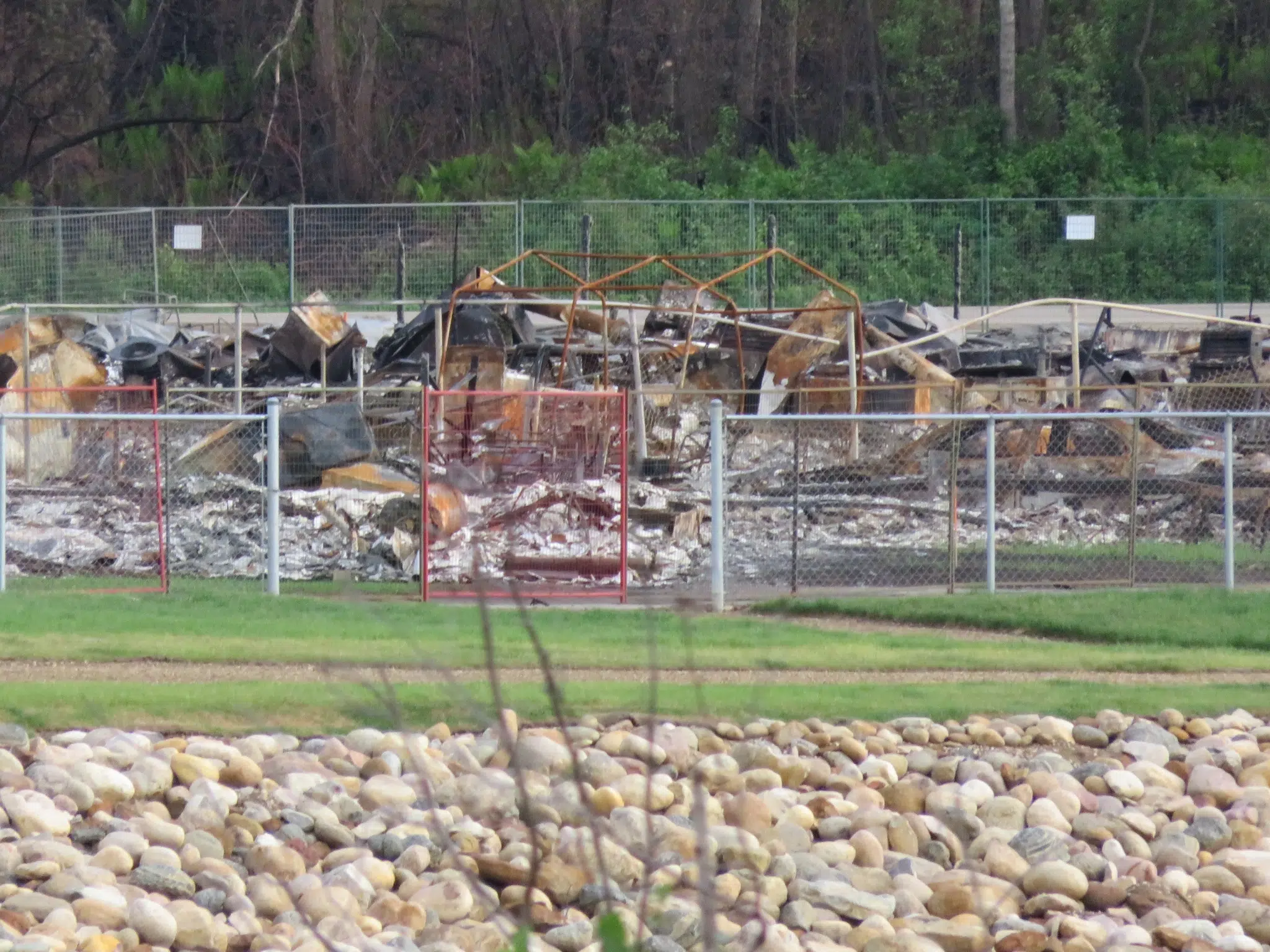 The next and possibly final step for flood mitigation is being taken by Wood Buffalo council.
At their meeting Tuesday night, Council has unanimously approved the design and construction of a demountable wall in Waterways, Ptarmigan Court, and the Lower Townsite to stop future flooding. This means the idea of a buyout will be scrapped as the municipality found more residents would rather rebuild than move away.
"I have some great hope that the spec'ing on this demountable flood wall will give us the best bang for our buck," said Mayor Melissa Blake.
This project won't come without its costs as the municipality will have to spend anywhere between $103 – $126 million for the Lower Townsite and an additional $33 – $43 million for Waterways and Ptarmigan Court.  The costs are high but it's estimated that a 1 in 100-year flood, pre-fire, could see damages around $809 million.
Building the wall will also allow DRP funding for homes 250 metres above sea level if a 1 in 100-year flood were to happen. There is also the possibility of grant funding.
"We have the assurances through the disaster recovery program by the province that if an event were to occur before we had that wall constructed, residents would be covered," said Blake.
Administration will also make sure these walls are flexible for change, in case a 1 in 200-year flood were to happen. Elevation for a flood of this magnitude is 251 metres above sea level.
The reason for the needed flexibility is in case the Province believes these areas need the added protection after seeing the outcome of its Fort McMurray River Hazard Study, currently underway.
"I think the decisions we've been making up to this have been in favor of the rebuild of that historic community and the people that are there," added Blake.
They will also make sure all 1-in-40 year flood areas have proper flood mitigation measures in place. This includes Prairie Loop Boulevard, with the design phase nearly complete for the area.
Ice-breaking equipment, such as a Amphibex, will also be rented in case there is ever an ice jam flood event.
The pre-design and design is expected to be complete in 2017 with construction set for 2018-19.
Residents living in Waterways will also get a chance this Thursday to discuss this motion as well as other related recovery concerns around the area. The Recovery Committee and Task Force will be holding a "Here for You" information session at Shell Place from 4-8 p.m.
The idea was to hold the meeting last Thursday but they pushed it back one week to allow residents a chance to discuss the new flood mitigation measures.