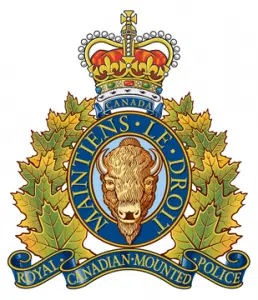 Wood Buffalo RCMP are looking for two suspects involved in an attempted kidnapping.
According to police, shortly after midnight on December 4th in the area of Franklin Avenue and Richard Street, a woman was stopped by two men in a light colored older high end vehicle.
Police say one man got out and attempted to get her into the vehicle but the victim managed to escape.
The man that assaulted her is described as African American, over 6′, a stocky build, with no facial hair.  The driver of the vehicle was also African American.
If you have any information regarding this occurrence, or if you see a vehicle that matches the description, please contact the Wood Buffalo RCMP at (780) 788-4000.
Anyone who wishes to remain anonymous can call Crime Stoppers at 1-800-222-8477 (TIPS) or on the internet at www.tipsubmit.com.