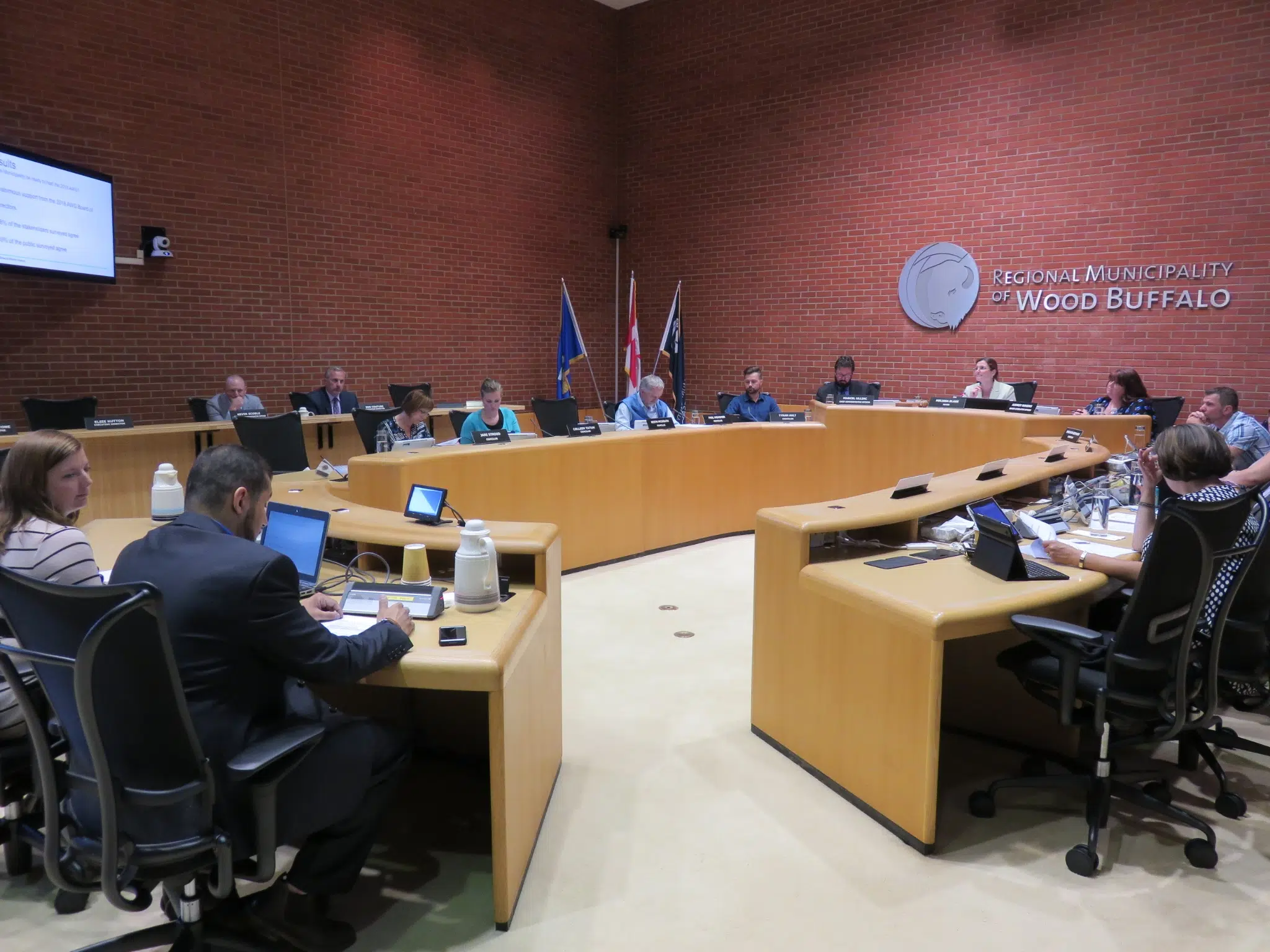 Council will be meeting for the last time in 2016 and to finish the year off, is a jam-packed agenda.
The 2017 Budget will be presented to council with a 10 per cent cut in the capital budget. The total now is sitting at $382 million with the $40 million decrease coming from projects not fully tendered.
First quarter of the operating budget will also be presented with $137 million being allocated for the first months of the new year.
The big project slated for this quarter is a joint plan for Bill 21.  The Wood Buffalo Steering Group, represented by Mayor Melissa Blake, members of council, RMWB officials and industry leaders, are being tasked with the project which will be developed before the end of the first quarter.
Up for discussion is the next step in flood mitigation for Waterways, the Lowers Townsite and Ptarmigan Court. This means creating a demountable wall in case a 1 in 100-year flood were to happen.
Last week, the Wood Buffalo Recovery Committee also recommended to council that properties, 250 metres above sea level, would be eligible for DRP funding if a 1 in 100-year flood were to happen in the areas. The next step is for council to approve the recommendation.
Also on the agenda will be the possible creation of a new non-profit looking to support sports in the RMWB. The Wood Buffalo Sport Connection could be up and running by 2017 if council approves.
Their focus would be on sport development programs and outcomes through physical literacy and recreation activities. The idea would be to increase the growth and development of the level of success for athletes, coaches, and officials in the region.
Council will meet at their usual time of 6 p.m.