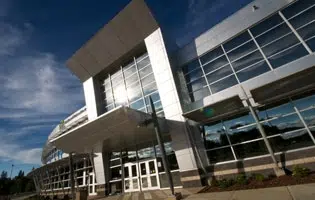 The competitive side of the Syncrude Aquatic Centre at MacDonald Island Park is re-opening.
Officials had to close the aquatic centre Thursday due to unexpected maintenance. This means the competitive pool, training pool, adult hot tub and steam room can all be used.
Programs including swimming lessons which take place on the competitive side will go back to their usual schedule.
"We would like to thank our members and the community for their understanding and patience," said Rachel Orser, Interim Chief Executive Officer of the Regional Recreation Corporation of Wood Buffalo. "We will reopen the leisure side of the aquatic centre as quickly as possible, and we will keep the community updated on the schedule for reopening."
Some parts of the leisure side including the spray park, water slides and lazy river, will remain closed as they continue to do a routine maintenance task.