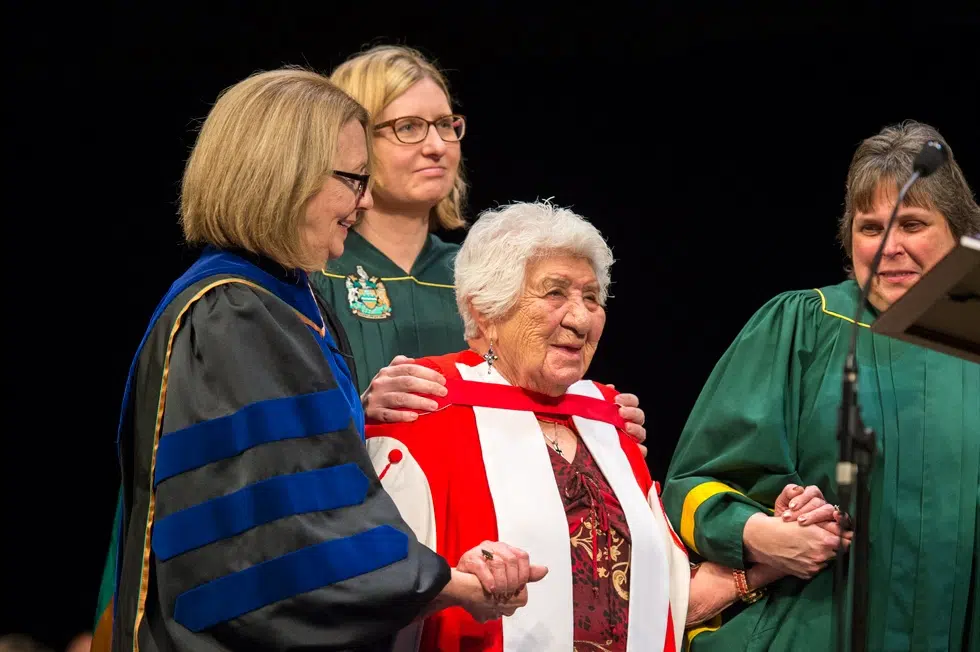 The public will have a chance to send their condolences to the family of beloved elder, Elsie Yanik.
At ninety-nine years old, Yanik passed away in her sleep back on November 27. Many have since come forward telling stories of how they knew Yanik and how she will be remembered in the community.
"Throughout her life she was known as a pillar of the community, continuing to give her compassion and wisdom to all, regardless of their background," said Gail Gallupe, McMurray Métis President. "For me, Elsie was a mentor and I already miss her heartwarming stories, her precious company, and her great sense of humor."
Her family is holding a high mass next Tuesday, December 12, at Saint Paul's Church, 484 Signal Road.
The public is welcomed and encouraged to attend. For those in attendance, they can stick around after the mass and join the family in a lunch at the Church.
"I feel very passionately that she is now an angel and a loving guide to those left to mourn her, " said Gallupe.