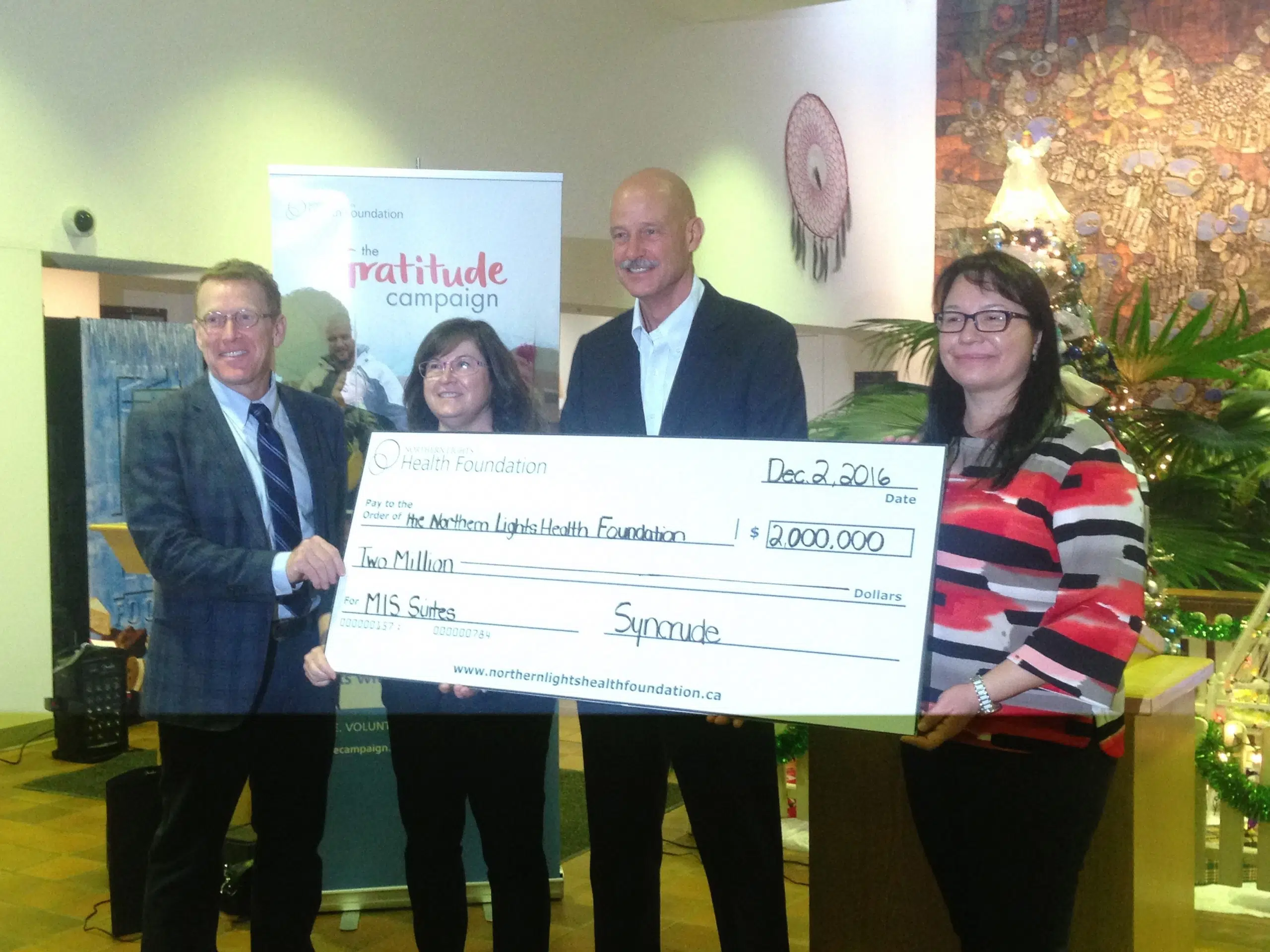 Four operating suites will see renovations at the Northern Lights Regional Health Centre.
The four rooms will receive face lifts into Minimally Invasive Surgery suites. These rooms will allow for smaller surgical incisions, which reduce patient recovery time, postoperative scarring and pain medication.
The upgrades will also allow Surgeons to connect with health care providers virtually anywhere in the world, during procedures.
A $2 million donation from Syncrude to the Northern Lights Health Foundation will help support these renovations.
Syncrude CEO, Mark Ward says they know how important quality healthcare is to the region.
"We are pleased to make this investment and continue our longstanding support of the Health Foundation. This is where we live and work, our employees are here, our families are here,  our kids are here, this is where we want to call home for the long term. Keeping Fort McMurray competitive from a health care standpoint is what we're about. It just makes sense."
Chair of the Health Foundation's Board of Directors, Melanie Antoine, says Syncrude's gift to the MIS suites project will have an incredible impact on patients and their loved ones in community.
This is one of eight projects undertaken by the Health Foundation's $16 million Gratitude Campaign.