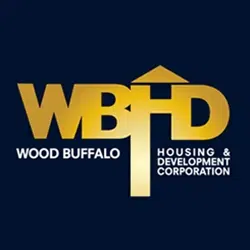 Henry Hunter is the new President and CEO of the Wood Buffalo Housing and Development Corporation effective February 1, 2017.
He will be taking the job over for Greg Elsasser, who was the Acting President and CEO since April.
Hunter has a wide experience in both the public and private sector with the last four years being in the Wood Buffalo Region. His last position was Vice President of Capital Project and Facilities Operations at Keyano College.
"The Wood Buffalo region is facing many challenges following the wildfire and the economic downturn. I am excited to be part of a great team working to find affordable housing solutions that will play an important part in the recovery of our community," said Hunter.
The plan moving forward would be to develop a business plan for corporate, financial sustainability and developing a long-term plan for stakeholder relations and a a change management plan to build a positive corporate culture and employee morale.
"We are pleased that Henry will be bringing his considerable expertise to work with us," said Maggie Farrington, Chair of the WBHDC. "He joins us at a time when the issues surrounding affordable rental and community housing options are more important than ever for our community."
His background in the public sector includes roles as Executive Director of Public Infrastructure and Planning with the RMWB and Manager of Utility Development and of Capital Projects with the City of Winnipeg.
In the private sector, he managed large capital and environmental projects in the United Kingdom and State of Qatar.