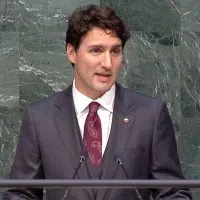 A huge decision for his first term; Prime Minister Justin Trudeau announced the approval for two pipeline projects in Alberta, and rejected the Northern Gateway Pipeline.
The Federal Government approved Kinder Morgan's Trans Mountain Expansion Project, subject to 157 binding conditions that will address potential Indigenous and environmental impacts.
The $6.8 billion project will create 15,000 new jobs during construction by twinning the existing Trans Mountain pipeline system between Edmonton, Alberta, and Burnaby, British Columbia.
Also approved on Wednesday was Enbridge's Line 3 Replacement Project. The $4.8 billion project that will replace 1,067 kilometres of existing pipeline from Alberta to Manitoba to enhance its safety and integrity.
The Trans Mountain and Line 3 expansions alone would boost pipeline capacity by more than 1.1 million barrels per day.
Premier Rachel Notley says Prime Minister Trudeau is showing some extraordinary leadership today.
"Our Province has been brutally slammed by the collapse in commodity prices. It has been a long dark night for the people of Alberta, today we are finally seeing some morning light."
The government is also dismissing the Northern Gateway Pipeline, citing potential hazards to the great bear rain forest in northern British Columbia as one of the reasons.
These announcements come after weeks of decisions from the Liberal government to show they're serious about climate change.